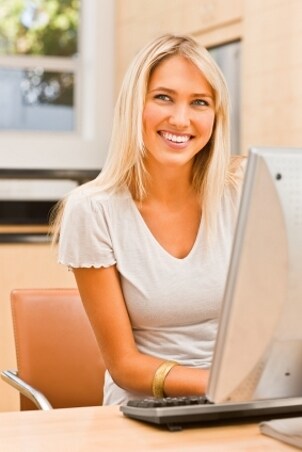 When you get a new computer or upgrade components on an old computer, you may be looking at upgrading a lot of your software, too. Software continues to improve, providing computer users with diverse abilities for nearly any task. Below are some answers to frequently asked questions about software applications and how they relate to you as a user.
Computer Software Questions:

What basic software do I need for a new computer?
Basic software depends on the type of activities you perform on your computer. To maintain the security and health of your computer, you need basic anti-virus and anti-spyware computer programs.

How do I know if a program will work with my computer?
Nearly all software programs list the system specifications required to run them on your computer. Learn which operating system your computer uses, how much RAM it has, its processor speed, the video card type and how much hard drive space you have available. With that information, you can identify which programs are compatible with your system and know when to upgrade.

Exactly how much memory do I need?
The amount of RAM in new computers continues to increase every year. Check the system requirements listed for the software applications you want to run on your computer. If your computer has the recommended amount of RAM and meets the other requirements, that computer software will work on your machine. Otherwise, you may need to install additional RAM or upgrade to a newer computer that can handle new programs.

If I install a new operating system, will my data be lost?
New operating-system software will overwrite old operating-system software, and it is possible that it will also overwrite all data and other software applications. Before you install new OS computer software, make copies of all your files and be ready with the discs of all your existing software, which you'll have to re-install.

When do I upgrade my software?
Different types of software have different life spans. Eventually, the old version may not work with other types of software. Software developers may stop supporting old software applications after a few years. When new versions come available, you can check out the new features and capabilities to see if you need or want the new version.

Buy Software
Back to Guides Directory