FAQs about Club O
by Andrea Sparks
Published January 21, 2011 | Updated November 11, 2015
Online shopping is even better when you take advantage of Club O -- our exclusive customer rewards program. Joining Club O is easy, but you may have questions about being a member. Below are the answers to the most frequently asked questions about Club O.
Questions about Club O: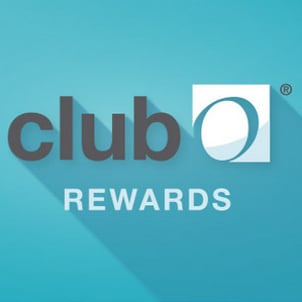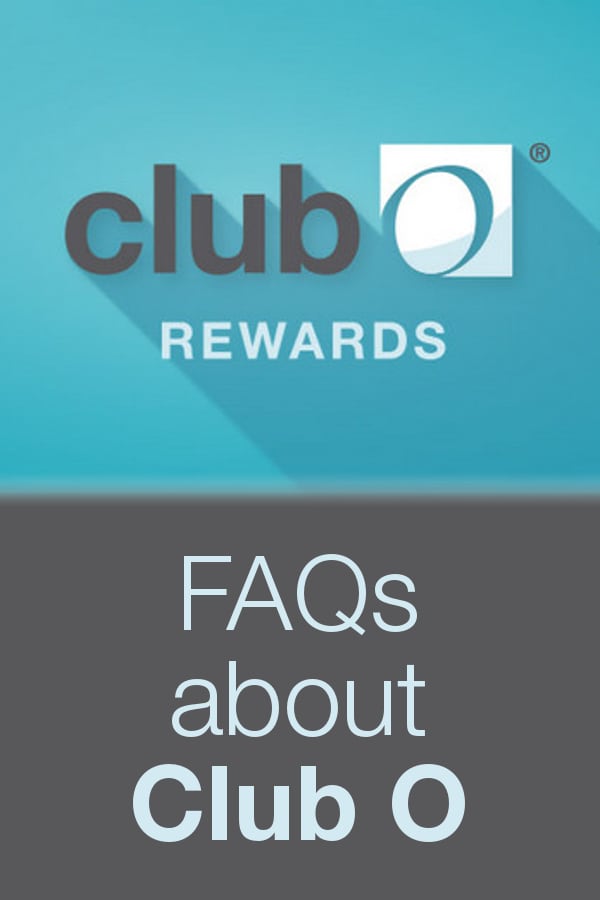 Join Club O ▸
What are the benefits of joining Club O?

Free shipping on every order, every day*, 2 to 40 percent in Club O Rewards on every purchase, access to exclusive deals, and a dedicated customer service team are just the beginning to the benefits you'll get by joining Club O. You can read more about the best reasons for joining Club O here.

Does Club O have membership levels?

Our customer loyalty program has two membership levels: Club O Silver and Club O Gold. Club O Silver is our free membership level that introduces customers to the perks of joining the Club. Members earn 2 percent rewards on every Overstock purchase in addition to receiving special email offers and free shipping on all orders over $50. Club O Gold requires a paid membership. At this level, members earn 5 percent rewards on every Overstock purchase, earn up to 40 percent rewards on select items, receive special email offers, and get free shipping on every order, every day.

Is it expensive to join Club O?

A Club O Gold membership costs just $19.95 and gives you benefits and rewards for one full year. With at least 5 percent in rewards on every purchase and free shipping, many customers save far more than they spend on their Club O Gold membership. Club O Silver is free to join.

How do I earn Club O Rewards?

With every eligible purchase you make on Overstock.com, members instantly earn Club O Rewards. Club O Gold members are eligible to earn 10 to 40 percent in extra rewards on certain items on our Club O Extra Rewards page. You can also earn extra rewards when you pay with the Club O Rewards MasterCard. When you use the card, you'll earn up to 8 percent in Club O Rewards on your Overstock.com purchases and 1 percent in Club O Rewards everywhere else. Club O even rewards you for eating out. All Club O members can sign up for the Club O Dining Rewards program. Join the program, and when you dine at participating restaurants, you'll earn 5 percent of your bill in Club O Rewards.

Do my Club O Rewards expire?

At the Silver level, all accrued Club O Rewards will expire 90 days from the date of the most recently earned rewards. If you place an order and earn more rewards within the 90-day period, your existing rewards will remain active. If you upgrade from Club O Silver to Club O Gold within the 90-day period, you will keep your accrued rewards.

At the Gold level, your Club O Rewards will never expire as long as your Club O membership is active. If your Club O Gold membership expires, you have 90 days to renew before your rewards permanently disappear. If you reactivate your account within 90 days of expiration, any previously unused Club O Rewards will be available to you.

What if I don't get my money's worth from my membership?

This is the Club O Promise: If you don't earn more in Club O Rewards from purchases during your year of Gold-level membership than the actual purchase price of your membership, we will give you the difference in Club O Rewards when you renew for the next year.

Who can have a Club O account?

You must be at least 18 years old to have an Overstock.com Club O membership. Club O members can have only one membership per email address. Most members of the Club O program prefer to have only one Club O membership since Club O Rewards will only apply to the account used to make a purchase.

Can I use my Club O Rewards with other discounts?

Your Club O Rewards may be combined with other discounts, coupons, and offers from Overstock.com, helping you save even more on your favorite products. Club O Rewards can also be used together with gift cards and in-store credit.

How do I join Club O?

Joining Club O is easy. Just visit our Club O Rewards Program page, accept the terms and conditions, add to cart, and checkout. Your Club O Gold membership fee will be charged to the credit card associated with your account.

You can also sign up for Club O Silver at the Club O Rewards Program page. This membership is free, but you must sign up for email to opt in to the program. Your Club O Silver membership will remain active as long as you are subscribed to email.

What if I have more questions?

You can find even more answers to questions here or you can send us an email.

*Free shipping does not apply to orders shipped to Alaska, Hawaii, or Puerto Rico or to international orders. The free shipping benefit is available exclusively to Club O Gold members.