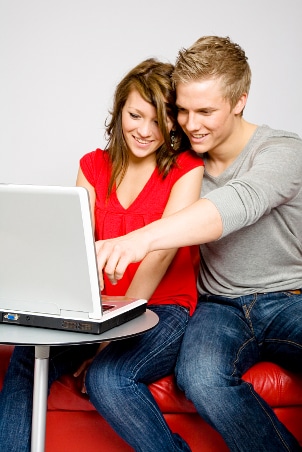 Online shopping gets even better when you take advantage of Club O -- Overstock.com's exclusive rewards program. Not only do you earn Club O Dollars with every purchase, but you also get free shipping and access to exclusive members-only events. Club O is simply the best rewards program you can ask for. Signing up for the Club O Rewards Program is easy, but you may not know about all the benefits of being a member. Read on to find answers to frequently asked questions about Club O.
Questions about Club O:

Is it expensive to join Club O?
A Club O membership costs $19.95 and gives you benefits and rewards for one full year. With 5 percent in rewards on each purchase and free shipping, many customers save far more than they spend on their Club O membership. Since membership is so inexpensive, especially when you consider how much you'll save, a Club O membership makes a great gift for friends and family, too.

How do I earn Club O Dollars?
You earn Club O Dollars with every eligible purchase you make on Overstock.com. Just by purchasing products, you'll instantly earn 5 percent in rewards on everything in your order. There are often exclusive events for Club O members that offer additional rewards on certain products.

Do my Club O Dollars expire?
Your Club O Dollars will never expire as long as your Club O membership is active. If your Club O membership expires, you have 90 days to renew before your rewards permanently disappear. If you reactivate your account within 90 days of expiration, any previously unused Club O Dollars will be available to you.

Are there any shipping incentives?
An Overstock.com Club O membership gives you free shipping on all your orders, every day, excluding orders under $25 that consist solely of books, movies, media, and video games. Free shipping is one of the best benefits of being a Club O member since it saves you extra money on top of our already low prices.

Who can have a Club O account?
You must be 18 years old or older to have an Overstock.com Club O membership. Club O members can have only one membership per email address. Most members of the Club O program prefer to have only one Club O membership since Club O Rewards will only apply to the account used to make a purchase.

Can I use my reward dollars with other discounts?
Your Club O Dollars may be combined with other discounts, coupons, and offers from Overstock.com, helping you save even more on your favorite products. Club O Dollars can also be used together with gift cards and in-store credit.

Can I earn more than 5% in Club O Dollars?
As a Club O member, you'll be eligible to earn extra rewards on certain items on our Club O Extra Rewards page. You can earn 10-25 percent of the purchase price in Club O Dollars on top sellers, Club O favorites, and new arrivals. You can also earn extra rewards when you pay with the Overstock.com MasterCard. When you use your card, you'll earn up to 8 percent in Club O Dollars on your Overstock.com purchases and 1 percent in Club O Dollars everywhere else.

How do I join Club O?
Joining Club O is easy. Just visit Overstock.com's Club O Rewards Program page, accept the terms and conditions, add to cart, and checkout. Your Club O membership fee will be charged to the credit card associated with your account..

Join Club O
Back to Guides Directory