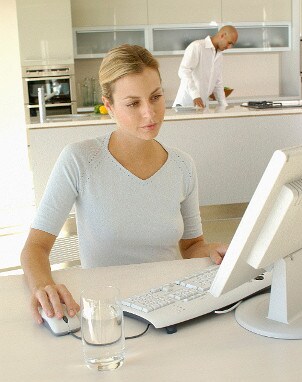 Cable connections are some of the most popular ways to connect to the Internet. If you're considering Internet service from your cable provider, you will need a cable modem to connect, and you may be able to save money by buying a modem instead of renting one. In the course of a year, your modem will pay for itself in rental-cost savings. Here are some frequently asked questions about cable modems to help you know how they interact with your computer to connect you to the Internet.
Questions about Cable Modems:

Why do I need a cable modem?
A modem translates signals from your computer to be sent over the cable lines to communicate with the Internet. Without one, you computer would be unable to connect to the cable network or interpret the signals it receives.

Can I access my cable modem wirelessly?
Yes, but only if it specifically states that it is wireless. Wireless modems can connect to wireless devices, such as wireless laptops. You can also connect a wireless router to your cable modem and connect that way. Connecting a router may require some additional setup steps, however.

Can I use my router instead?
Routers are designed to connect multiple computers to one another and allow them to share an Internet connection. Some modem/router combinations can be used instead of a modem. But most routers are designed to connect to a separate modem for Internet access.

How do I know if my modem is compatible with my provider's network?
Check your Internet provider's requirements. Often, they will post the makes and models of modems that are designed to be used with their network.

What steps are required for installation?
Typically, your modem will include a setup CD that will walk you through the installation process. You may need to contact your provider to provide them with information that identifies your modem and connects it with your account.

Buy Modems
Back to Guides Directory