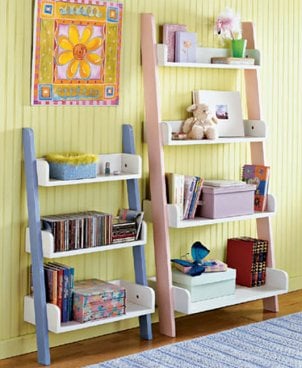 Personlaizing your bedroom is easy when you display decorative accessories, such as framed pictures, fancy clocks or a selection of antique books. Shelving is excellent bedroom furniture for displaying your personal decorative items. With so many different kinds of bedroom shelving, it can be a puzzle to figure out what's right for you: wall-mounted shelves, bed stands or tall multi-shelved units. Look below to learn answers to some of the most frequently asked questions about bedroom shelving.
Frequently Asked Questions:

What size shelving should I choose?
Evaluate what you plan to place on your shelves. Bedroom shelving may feature books, picture frames or even extra storage for clothing or shoes. Consider everything you intend to place on the shelves before choosing bedroom shelving. Purchase shelves that offer plenty of space. This will provide extra room in case your collection expands. Empty space on shelves is also more attractive to the eye and lends well to overall bedroom design.

Are wall-mounted shelves safe?
Safety is important when considering wall-mounted bedroom shelving, especially when it will be placed over the head of your bed. Shelves will often list the weight limit that the furniture and mounting screws can hold. If you make sure to place objects on the shelves that are within the weight limit, they should be safe. Also, make sure to mount the shelving into a wall stud for extra safety and security.

Do bedside tables have shelving?
Most bedside tables have at least one shelf for holding knickknacks and books. Since the shelves on these tables are often hidden by the bed, they're best used for general storage and convenience rather than for design or display. When shopping for bedside tables, consider what you'd like to place on the shelves. Books and magazines work best here, allowing you to have instant access to reading material before bed.

Which material should I choose?
Most bedroom shelving is made of wood, although shelves are also offered in glass and metal. Wood denotes comfort and coziness, while metal and glass bring style and modernity to a bedroom. Choose a color that fits with the general design and color scheme of your bedroom. Wicker bedroom storage is good for kitsch designs, while black or espresso painted wood shelving is better for a modern look.

Buy Bedroom Furniture
Back to Guides Directory