by G. Keith Evans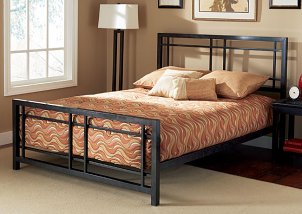 Bed buyers spend a considerable amount of time on the beds and mattresses they purchase, a fact that underscores the importance of selecting the proper bed. While some buyers undergo the bed buying process somewhat regularly, others only select new bedding once a decade or less; either way, selecting the right bed and mattress is important. Take a look below to learn answers to some of the most frequently asked questions about bed buying.
Bed Buying Questions:

How important is cost?
When selecting a bed or mattress, many shoppers place price at or near the top of their selection requirements. Consider the best possible quality for your bed and mattresses, and this may push the top end of the budget into regions you did not previously consider.

What should I consider when I start shopping?
You should be familiar with your own home decor and have a general idea of what type of furniture will fit into your existing atmosphere. Concerns like wood type and color, bed design and style should all be contemplated before you start the bed buying process.

Are all beds the same?
Although the ultimate goal of a good night's sleep may be universal to all beds, not all beds approach this goal from the same angle. Some beds may place emphasis on suspending the mattress on soft, firm or adjustable surfaces, while others take a trendier approach by simply placing the mattress directly on an elevated platform. Other beds offer specialized functions like powerful adjusting motors, wheels for easy movement, and accommodation for air pockets that inflate or adjust the bed. Consider special characteristics like these before beginning the shopping process.

What sizes are beds available in?
Beds and mattresses are available in sizes to suit all types of situations. If you're looking for a bed to suit one person, you'll want to look for a twin, twin XL, or full bed. If you need a bed and mattress for two people or extra stretching space, think about a queen, king, or California king bed.

Buy Mattresses
Back to Guides Directory