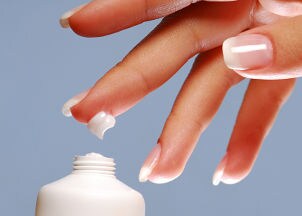 Anti-aging creams are great for anyone who wants to preserve and extend the youthfulness of their skin. As part of a total care regimen that includes other anti-aging products, a good skin cream can enhance skin's firmness, tone and texture. Anti-aging skin creams come in many types to treat skin in their own specific ways. Here are the answers to some frequently asked questions about anti-aging creams to help you choose the right anti-aging cream for your routine.
Frequently Asked Questions:

What do anti-aging creams do?
Anti-aging creams do a variety of things, all with the intent of making a person look younger. Different creams have different ingredients and functions, from reducing dullness and discoloration to erasing wrinkles and scars. The cream may also exfoliate or protect the skin from elements such as free radicals and pollutants. All skin creams should also moisturize and encourage skin elasticity.

What is the difference between day and night creams?
Skin care brands may offer both a day and night formulation. The daytime formulation often contains a sunscreen along with basic anti-aging ingredients. Day creams will also look good on the skin and may contain makeup or other skin-enhancing features. Night formulas won't contain sunscreen, and they are often richer in consistency than day creams. Since the skin renews itself best at night, night creams act as a moisture barrier that penetrates the skin slowly. Night creams will have ingredients that moisturize and improve the health of skin cells.

What ingredients should I be looking for?
The ingredients you choose will depend largely on your skin and the care it needs. Acids such as alpha-hydroxy acid (AHA), retinoic acid, alpha lipoic acid, which is derived from animal fats, and lactic acid, which comes from milk byproducts, can exfoliate the skin, revealing a fresher skin surface. Some acids can also increase collagen production in the skin, plumping out lines and enhancing elasticity. Many anti-aging creams include vitamins and minerals. Vitamin C is a great antioxidant and can limit and repair skin cell damage, while vitamins A and E can increase the firmness of your skin and infuse creams with added moisture.

Should I consider natural ingredients?
Natural ingredients are popular in skin creams and do have some anti-aging benefits. Ingredients such as papaya extract, grapeseed oil and mud minerals work to soften, condition and resurface the skin, smoothing out wrinkles over time. Natural ingredients are gentle on sensitive skin, and they are also better for the environment than many traditional skin cream ingredients. All of these features make them a popular skin care choice.

How should I apply anti-aging skin cream?
It is a good idea to apply anti-aging cream with a gentle, upward stroke of the fingertips. Do not drag or pull the skin when applying, as this can harm elasticity. It is also important to apply the right amount. A dime-size amount of cream is perfect in most cases. You should also follow the manufacturer's directions for applying the skin cream. For example, if you have purchased your skin cream in a set, use the day cream during the day and the night cream at night. If your skin cream recommends several applications per day, follow these guidelines for maximum results.

The content on this site is not intended to substitute for the advice of a qualified physician, pharmacist or other licensed health-care professional. The products may have additional information and instructions on or inside the packaging that you should carefully read and follow. Contact your health-care provider immediately if you suspect that you have a medical problem. The use of dietary supplements may not have been evaluated by the Food and Drug Administration and is not intended to diagnose, treat, cure or prevent any disease or health condition.

View All Anti-Aging Products
Back to Guides Directory