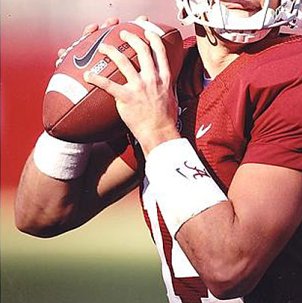 When the leaves start to turn and the crisp smell of fall is in the air, football season begins in the United States. It has become one of America's favorite sports, but did you know that footballs didn't always look very much like the balls you're used to seeing? Here are a few interesting facts about footballs you might not have known before. If you haven't managed to impress your buddies with a perfect spiral, at least you can wow them with your vast football knowledge.
Facts about Footballs:

Why are they called pigskins? This is because early footballs were made by stretching a pigskin cover around the ball. At that time, there were few rules to the game. It was incredibly violent, and the size and shape of the balls varied widely. Just about any ball that could be wrapped in a pigskin cover became a suitable football.

How did footballs get their shape? In American football, early balls were nearly identical to rugby balls, which are slightly less elliptical. As throwing became the accepted method of passing, as opposed to kicking, leather threads were added on one side. This allowed for better grip on the ball.

Why do footballs have white stripes? In many leagues, white or light-colored stripes were placed near the ends of footballs so players could see the ball at night. This practice continues in most competitive leagues, but not in the NFL. It was also common in early games to play with white footballs during night games. Thanks to modern lighting, this practice has mostly gone away.

What materials are footballs made from? Today, most leagues exclusively use leather footballs. Most high schools still allow teams to play with more affordable rubber footballs, but leather is still often the material of choice. However, you can find footballs for sale in many materials, depending on your level of play.

How many balls are used each game? To meet NFL regulations, the home club must have 36 footballs ready for outdoor games and 24 for indoor games. The balls must be ready to be tested for quality and pressure two hours prior to the game. An additional 12 footballs are sent directly to the officiator's office prior to the game directly from the manufacturer to be tested and specifically marked as "kicking" balls.
What Do You Want to Do Next?

Shop for Football Equipment
Shop Football Collectibles
Shop Football Books
See All Guides
Read More Sports & Fitness Guides
Learn More about Team Sports