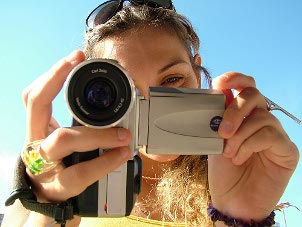 When you've invested in a camera, protecting it with a durable camera bag is just good common sense. A good camera case or backpack will protect all your camera accessories and gear without being overly bulky. You can find camera cases in almost every style and size, from simple hard camera-cases that fit in your pocket to full-sized camera backpacks. Whichever type of camera case fits your needs, check for these essential camera case features to be sure you have the basics covered.
Camera Case Essentials:

Durable straps: A durable case isn't worth much unless the strap and the hooks that hold it up are just as durable. Make sure the straps are sewn securely to the camera case and that the case fabric is unlikely to tear.

Usable compartments: Having a lot of pockets and compartments is great. But a few, well-designed compartments will serve you just as well. You want your camera and accessories accessible, secure and protected. A bunch of outer pockets probably won't provide much protection to delicate filters, lenses and other gear. Look for dedicated compartments that make efficient use of space.

Water-resistance: If you're taking your camera on the trail, chances are you're going to run into some bad weather eventually. With a waterproof camera case, you won't have to worry about moisture damaging your precious gear.

Protection from bumps: It may seem pretty basic, but not all camera cases are properly padded where it counts. The sides, corners and top of a camera case are just as vulnerable, if dropped, as the bottom. Good foam padding around and between compartments is great. Stiff, padded compartment-divider walls can also distribute the force of an impact to the camera case's frame instead of your camera. Also, make sure your gear is well-secured inside the case and not shifting as you move.

Buy Camera Bags
Back to Guides Directory