Duvets Buying Guide
by Staff Writer
Published September 14, 2010 | Updated August 4, 2015
With so many different brands and styles of duvets available, learning a little bit them will help you find one that is perfect for your bed. "Duvet" is simply another word for "down comforter." Here's what you need to know about down comforter fabrics, fill, and construction.
The Outside of the Duvet: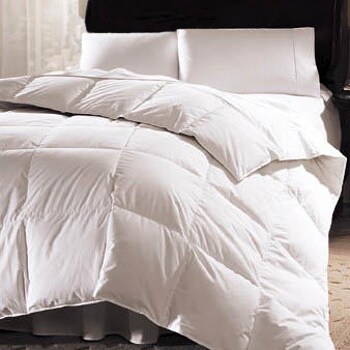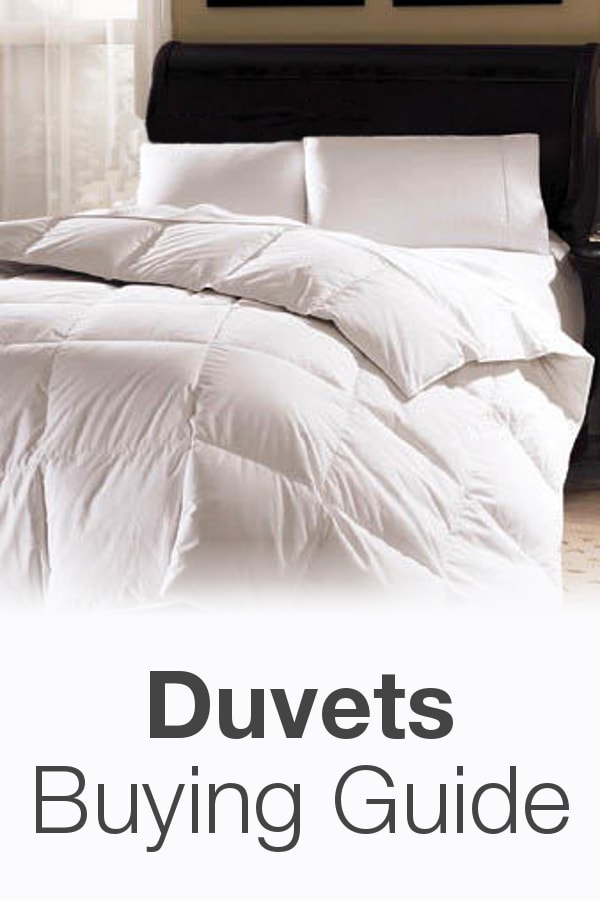 Shop Down Duvets ▸
Shell Materials

The shell of most duvets is made from cotton fabric. While occasionally you will find a duvet made from silk or a cotton/silk blend, cotton is by far the most popular material because it is both comfortable and relatively low cost.

Thread Count

Down comforter fabrics always feature a high thread count because the down can leak through fabrics with lower thread counts. However, since you'll always want to use a duvet cover with it, the exact thread count is so much of a concern.

Duvet Covers

The main reason for buying a duvet cover, also known as a comforter cover, is that it protects your comforter. Down bedding is an investment and a high-quality comforter or duvet can last for more than a decade. However, it doesn't wash easily. A duvet cover will protect it from spills, stains, and general wear and tear, and if you want to change the look of your bedding, it's far less expensive to only buy a new cover.

The Inside of the Duvet:

Down Fill

Down quality is expressed in terms of fill power, which is the volume of one ounce of down. Down comforters with a high fill power aren't necessarily warmer than other duvets, but they are often lighter and fluffier because high fill-power down expands more than low fill-power down. An average duvet uses 600 to 700 fill-power down, with luxury duvets featuring fill powers up to 900 and low-end duvets using fills that are below 600. While high fill power means high price, 800 fill-power down isn't necessarily better than 550 fill-power down. If you like duvets that feel dense, then you'll probably enjoy a duvet filled with low fill-power down.

Alternative Fills

If you want down bedding but know you have a down allergy, you have a few options. Some hypoallergenic down duvets features down that has been specially cleaned to eliminate allergy causing agents. You can also shop for down alternative duvets, which have hypoallergenic fills which range from normal synthetic fills to natural filaments taken from milkweed plants. If those options don't appeal to you, then consider buying a special hypoallergenic duvet cover.

Duvet Construction

Duvet construction makes a difference in the comfort, price, and warmth of a duvet. While there isn't a "best" kind of construction, knowing a little bit about each kind can help you find a duvet that's right for your needs.
Duvet Construction:
Sewn-Through Construction: Duvets that use sewn-through construction have seams that go all the way through the duvet, pinching both sides of the shell together. Sewn-through construction is durable and keeps the down in place; it's great for warmer weather and usually costs less than the more complicated baffle construction.
Baffle Construction: Duvets that feature baffle construction have strips of fabric inside the duvet that form internal walls that keep the down in place. While duvets with baffles cost more than the alternative, they eliminate the cold spots that can occur with sewn-through duvets, making duvets with baffles the warmest bedding you can find.
Box Construction: Down comforters with box construction have seams that run perpendicular to each other all across the down comforter, making it a checkerboard of down-filled pockets. Box construction is the most common because it keeps the fill firmly in place.
Channel Construction: Duvets with channel construction have seams that run parallel to each other the length of the duvet, allowing the down to shift to different parts of the comforter. If your feet get extra cold or if you and a partner prefer different amounts of fill, channel construction lets you shift more down to the bottom of the comforter or to one side or the other.