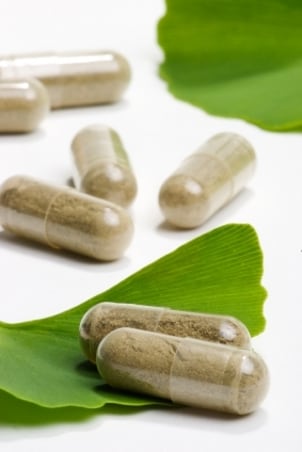 You may have heard that living a healthy lifestyle includes taking dietary supplements to boost your body's well-being. Before you stock your medicine cabinet with an arsenal of pills and powders, it's important to know exactly what a dietary supplement is and what it is made of. In 1994, Congress passed the Dietary Supplement Health and Education Act, defining dietary supplements as products taken by mouth, containing ingredients intended to supplement the diet. What are those ingredients and how do they work? The following list of terms can help you understand what makes up the building blocks of the vitamins and supplements you take.
Terminology and Definitions:

Minerals: Minerals are natural, inorganic chemical elements, such as calcium, iron, selenium and zinc. Dietary supplements are designed with either one mineral or a complex of minerals that work together.

Vitamins: Vitamins are natural, organic substances given letter designations (A, B1 to B12, C, D, E and K). Proper quantities of vitamins are essential to good health, and daily dietary supplements can help your body consistently get the vitamins it needs.

Amino acids: Amino acids are molecules that are the building blocks of protein, the substance that makes up a large portion of the human body. Amino acids in dietary supplements can also be helpful in boosting metabolism.

Herbs: Herbs, or botanicals, are plants that can provide certain therapeutic benefits for the human body when taken in limited doses. Common herbs found in dietary supplements include garlic, St. John's wort, flax, valerian and chamomile.

Nutraceuticals: utraceuticals are isolated nutrients extracted from foods and added to dietary supplements for a medicinal effect. Examples of nutraceuticals include reserveratrol from red grapes, psyllium from seed husks, flavanoids from citrus fruits and sulforaphane from broccoli.

Fiber: Dietary fiber is made up of the soluble and insoluble non-digestible portions of plants. Nutritional supplements containing dietary fiber can benefit the digestive system, lower cholesterol and reduce the risk of colon cancer.

Antioxidants: Antioxidants are vitamins, nutraceuticals and other substances included in dietary supplements that block or inhibit free radicals -- molecules that can speed up the aging process and contribute to illness.

Probiotics and prebiotics: Both probiotics and prebiotics can promote a healthy balance of "good bacteria" in the gastrointestinal system. Probiotics are actual living organisms, such as acidophilus, that can be ingested through certain foods and dietary supplements. Prebiotics are non-digestible portions of food that stimulate the growth of existing bacteria in the gastrointestinal system.

Hormones: Hormones in are natural chemicals released by our bodies to create an effect in specific cells. In dietary supplements, either natural or synthetic hormones trigger certain effects in our bodies. DHEA, pregnenolone, pineal and melatonin are common hormones found in dietary supplements.
Warning from Overstock.com:

The content on this site is not intended to substitute for the advice of a qualified physician, pharmacist, or other licensed health-care professional. The products may have additional information and instructions on or inside the packaging that you should carefully read and follow. Contact your health-care provider immediately if you suspect that you have a medical problem. The use of dietary supplements may not have been evaluated by the Food and Drug Administration and is not intended to diagnose, treat, cure, or prevent any disease or health condition.

Buy Vitamins and Supplements
Back to Guides Directory