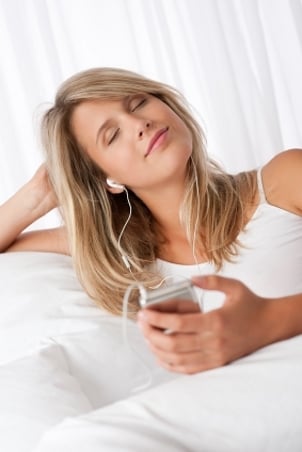 Your new Apple iPod gives you access to hours upon hours of music, video and convenient features in a compact electronic device. Chances are you're not using a lot of the great abilities that most Apple iPods have, like custom menus or automatic playlist creation. Here are a few tips to give you more insight into your Apple iPod and how to customize it to your preferences.
Customizing Your iPod:

Organize your music. You can use the original Apple iTunes software that came with your iPod or a third-party program to organize music, podcasts and videos to transfer to your iPod. Some music software will also help you convert media files into types that your Apple iPod can read.

Simplify your menu options. There may be a lot of menu options you're not currently using, but they're still on your Apple iPod menus. You can eliminate the unused options and simplify your menus by accessing the "Main Menu" options under "Settings." Removing checkmarks by menu items causes them to disappear from your Apple iPod menus until you recheck them.

Slip on a case or cover. When you're taking your MP3 player with you everywhere, it's bound to get jostled or scratched. Protect your digital music player with a carrying case or cover to prevent damage, especially to the screen. Cases are available specifically for Apple devices, which will cover them while leaving the control wheel open so you can navigate menus and features.

Battery power. There are a few Apple iPod tricks you can use to get a little more life out of each battery charge.

Extending Battery Life
Turn off the backlight. Even the screen on your Apple iPod dims, it still displays a faint image of the currently displayed menu. Turning this off in the settings menu will save energy that adds up to additional play time.

Use playlists instead of skipping songs. Each time you skip a song, you use a little battery power. If you set up playlists on your Apple software and sync them to your iPod, you'll be less likely to skip songs.

Turn down screen brightness. Watching video uses more electricity. Reduce the screen brightness to a comfortable level to reduce battery drain.
Download apps to add function. If you own an Apple iPod Touch, you can download apps from the Apple App store. These small programs are cheap, and they can add useful functions or games to your iPod.

Buy iPods
Back to Guides Directory