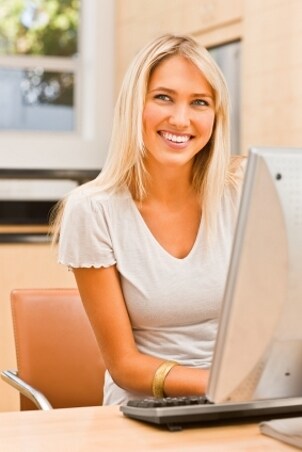 The electronics that you use can be for entertainment, work or just plain convenience. Which devices you choose to incorporate into your life will largely depend on your personality and on what interests you. Some electronics may fit your lifestyle perfectly, while others may not fit in with your interests or preferences. Here are a few ideas to consider when looking for consumer electronics that you'll enjoy using for years to come.
Choosing Consumer Electronics:

Home theater: A lot of consumer electronics are targeted at those who want to recreate the perfect cinematic experience at home. Big screens, Blu-ray players, surround sound and other consumer electronics equipment are geared toward bringing the best picture and sound into the comfort of your own personal home theater room.

Cameras and photo: Photography is a fun and rewarding hobby. You can unleash your creativity with a digital camera and some imaging software to create stunning images. If you're more of a casual shutterbug, you don't have to settle for inferior picture. You can find lots of camcorders and accessories with automatic settings that will focus, balance and steady your shots for you. Consumer electronics, like cameras and camcorders, continue to improve.

Cell phones: A good cell phone is also a camera, a music player, a personal organizer and more. The consumer electronics industry is obsessed with producing phones packed with mobile computing features, too. You can connect to the Internet, run software applications and share data over the network; all from the palm of your hand.

Televisions: Televisions are the epitome of consumer electronics, and they're a centerpiece of modern culture. TV technology has come a long way since the bulky sets of the 50s and 60s. Now, you can find screen sizes above 60 inches to watch TV shows and movies in stunning color and resolution. When searching for consumer electronics to fit your lifestyle, you'll be certain to find a TV that works for you.

Computers: Computers are some of the fastest evolving consumer electronics you can buy. Whether you're looking for a high-performance desktop for gaming or a sleek laptop for business, you'll find computers packed with features and capability.

GPS navigation: For those who can't bear to ask for directions, GPS navigation is a lifesaver. These consumer electronics aren't just for getting directions, though. You can get live traffic data, find nearby businesses or plot a trek through the wilderness.

Buy Electronics
Back to Guides Directory