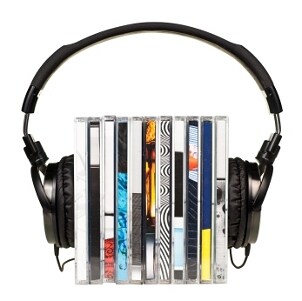 Protect your media with the right CD packaging. With all the time and money you've invested in building your music and movie collections, it makes sense to do what you can to protect the discs. Different types of CD packaging work better than others, depending on the number of CDs and DVDs you own. This fact sheet will give you more information on CD packaging characteristics that may help you decide on the best way to protect your media.
Types of CD Packaging:

Jewel cases: Jewel cases are common CD packaging for single discs, which much of your CD collection probably came packaged in. They're made up of a three-piece hard plastic shell to protect CDs from falling out or getting scratched. This CD packaging features a front cover that can hold an insert or booklet and an inlay back cover showing the list of tracks. The bottom tray snaps into the back cover and has a center spindle or hub, with teeth to hold the CD in place. If the spindle breaks on this type of CD packaging, you can buy a replacement adhesive hub to prevent the CD from sliding around and getting scratched inside the CD jewel case.

Multi-disc cases: These CD cases hold at least two discs, but they're often not much bigger than a single case. Multi-disc cases can hold two to six CDs, depending on how wide they are. This CD packaging manages to stay compact by featuring swinging panels with hubs on each side for one disc.

Slim cases: Thinner than jewel cases, slim cases may be used as space savers. They're made up of a two-piece front cover and backing tray cover. This type of CD packaging usually doesn't have space for a thick booklet insert.

Clam shell cases: This is another compact CD packaging solution. These clam-shaped cases are great for protecting CDs. When closed, clam shell cases hold CDs snuggly, keeping them from scratches and damage. Usually circular, this CD packaging won't allow the disc to slide around and get scratched.

Paper sleeves: CD sleeves made from paper or cardboard are most often used for promotional and demo discs. This CD packaging is space-efficient, allowing you to store multiple discs in the space of one CD jewel case. A cutout, plastic window can allow you to see the face of the CD in the case.

Buy Music
Back to Guides Directory