Carry-On Luggage Restrictions
by Heather Mark
Published April 29, 2010 | Updated August 11, 2015
As airline regulations become more stringent, more people are packing lighter and using carry-on luggage. Knowing the restrictions for your airline will help you avoid additional checked baggage fees or problems on the plane. While every airline has its own rules, most luggage regulations are very similar. Before buying your new luggage, read about carry-on rules.
Restrictions for Carry-Ons: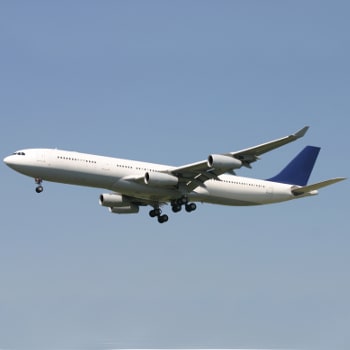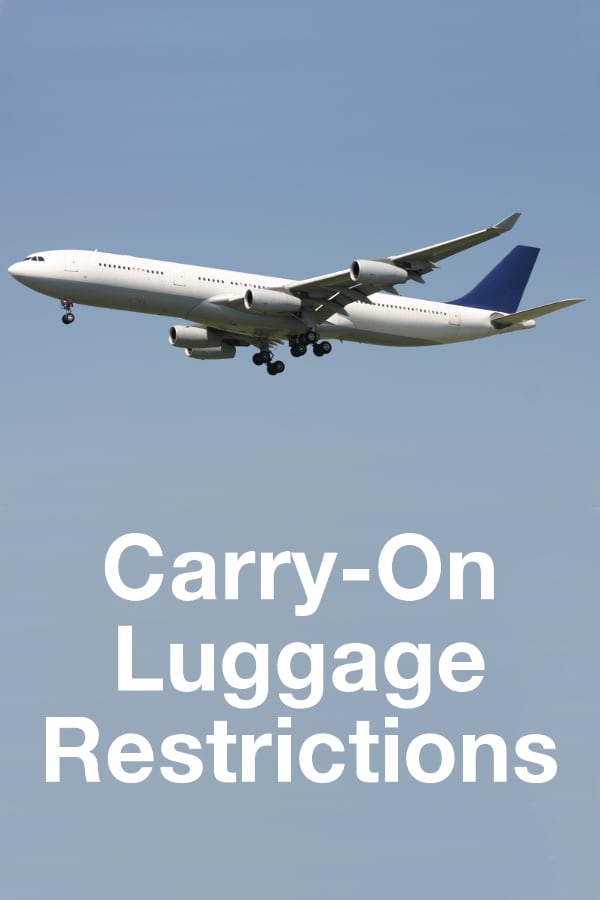 Shop Carry-On Luggage ▸
Size

Most carriers permit any carry-on luggage at or below 45 inches. Calculate the size of your carry-on bag by adding the length, width, and height together. With these measurements remember to include all parts of your bag including the wheels, handles, and pockets. In addition to the total inches, many airlines will not allow carry-on bags that are longer than 22 inches, wider than 18 inches, or deeper than 10 inches. Choosing a bag within the right measurements ensures it will fit in the overhead bin or under your seat. If you can not fit all that you will need in a smaller bag then be sure to read our guide on traveling light to get tips on cutting unnecessary items from your packing routine.

Quantity

For domestic travel in the United States, carry-on restrictions allow passengers to take only one carry-on bag and one personal item. Carry-on luggage includes such items as rolling suitcases and uprights, small garment bags, duffel bags, backpacks, and other small luggage. Personal items include purses, briefcases, laptop bags, and camera bags. Most airlines also let the passenger have a jacket, small blanket, foldable stroller, some reading material, or a medical aid such as a cane or pair of crutches.

International Travel

Some international flights have an additional weight requirements for all carry-on luggage. Typically bags over 50 pounds will not be allowed. A 20-inch bag is the most recommended size of carry-on luggage for international flights. This size of bag will help you meet the weight limit, and the bag will be easy to handle. Following the guidelines established by major airlines, such as United Airlines and British Airways, is usually a good bet, but you should still check with your specific airline before your trip. Carry-on luggage restrictions will often vary based on the destination of your international flight. For example, entering the United States can be harder than leaving due to revised security requirements, so always check with the airline carrier before packing your bags.

Exceptions

There are exceptions to every rule, even with carry-on restrictions. Items of unusual size or shape, like portfolio cases and business bags, are often permitted even though they don't meet sizing rules for a particular width, height, or length. The rule for domestic flights is usually one carry-on bag plus one personal item. These personal item can be any number of things including a briefcase, purse, backpack, or laptop bag. Although these exceptions exist, contact your airline before you fly to be sure.