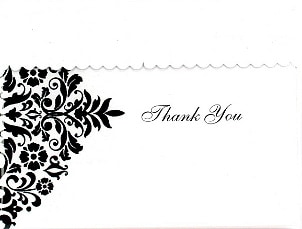 If you're looking for an easy craft that's fun to make and share, card-making is the answer. Homemade cards offer endless variety to the crafter and convey friendship and consideration to the receiver. Even better, if you like scrapbooking, you probably have lots of the card-making materials you need to get started. Keep reading for a list of card-making ideas so you can explore this exciting part of the world of paper crafts.
Ideas for Homemade Cards:

Card-making kits: The easiest way to make a card is to use card-making kits. These packs include basic cards and envelopes; various papers, like vellum and parchment; brads, die cuts and stickers; and other card-making materials with similar themes and designs. Card-making kits are centered on specific kinds of cards or themes, which take the guesswork out of the craft so you can enjoy making homemade cards.

Die-cut machine: Give your card-making projects depth with die cuts. Using your die-cut machine to create letters, numbers, words and images offers creativity and interest without the card becoming too bulky or looking flat. Die-cut ideas for card-making might be flowers for Mother's Day, balloons and cake for a birthday or the ABCs and a graduation cap for a stellar report card or graduation.

Embosser: Tools like embossers can be great card-making supplies because they offer you more options to add color and glam to your paper crafts than simply crayons or markers. You can make a card with an embossed outline or phrase, or you can use your embosser to highlight parts of die cuts, paintings and photos. Card-making ideas for tools like these are endless.

Painting: Painting is another easy idea for card-making, and it's simple enough that kids can make homemade cards with this technique, too. Watercolors are the easiest painting method for cards, although if you know how to use oils and pastels, they are beautiful options. Decorate your cards with painted scenes that relate to the occasion or with abstract colors and shapes that convey the right mood.

Stamps and stickers: If you don't have die-cutting machines or embossers, stamps and stickers are the next best card-making supplies. These are relatively inexpensive, easy to find and widely varied. Look for them in large packs to get a great selection and save money.

Calligraphy: Many of these ideas for card-making forget the words and phrases that occasion the card, such as "thank you," "get well soon" or "happy birthday." Practice your calligraphy skills to take your card-making skills to the next level. You can purchase calligraphy sets that provide instruction, pen and ink to get started.
Tip from Overstock.com:

Basically, if you can use it for scrapbooking, you can use it for card-making. Consider using brads, paper cut-outs, ribbon, pressed flowers or anything else you would use to design a scrapbook layout. The effect will be more artistic, thoughtful and fun to make.

Buy Card-making Supplies
Back to Guides Directory