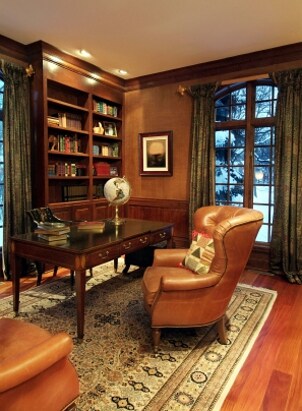 Your home office is the place where you work to keep your household and your business running smoothly. You pay bills, work on freelance projects and shop online for a new couch in your office, but all of these projects can take up a lot of time. Keep yourself on schedule with a fantastic new desk clock. A desk clock is always in your line of vision and it can add style to your office. Keep the following tips in mind when buying desk clocks for your office.
Desk Clock Shopping Tips:

Match your office furniture: A desk clock is a prominent accessory in any room. If you want to create a seamless look in your home office, then match the desk clock to your office furniture. A rich maple desk clock looks fabulous with a wood desk and a pair of leather club chairs. Is your office all made up in sleek, contemporary fashions? Choose a modern metal and glass desk clock or splurge on a shiny black timepiece to keep your home office stylish and functional.

Make a statement: One statement accessory can really anchor any room in your home. Artistic desk clocks in bright colors may be perfect for your office. Add a bright red clock to your black and white office or choose a futuristic stainless steel clock for a neutral beige room. Try a fun novelty scoreboard desk clock if you want to showcase your love of sports or a wacky, colorful desk clock if cartoons are your thing.

Turn back time: Retro home accents can give any room grounded style. Vintage desk clocks are perfect for a home office because they represent simplicity and attentive manufacturing. Antique desk clocks are available, as are modern reproductions. Some vintage desk clocks have subtle modern details for a completely unique look.

Go digital: Some desk clock faces are difficult to read, especially if you are in a hurry. Digital desk clocks in a variety of styles will make your life easier while decorating your home office in the style of your choice. Some digital desk clocks display the temperature or a second time zone.

Buy Clocks
Back to Guides Directory