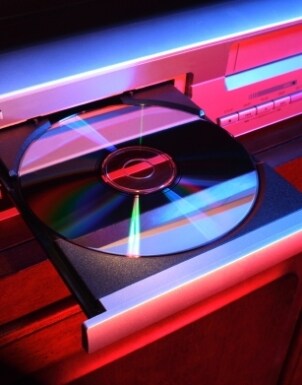 If you like entertainment, then you'll love Blu-ray movies. Vivid picture, clear audio and loads of bonus features make Blu-ray discs the unbeatable way to enjoy your favorite films, concerts, TV series, cartoons and more. If you want to know more about Blu-ray movies and you're wondering if you should upgrade to Blu-ray, then this Blu-ray movie buying guide is for you. Read below to learn more about Blu-ray movie features.
Blu-ray Benefits:

Storage space: Blu-ray discs store more than five times as much information as regular DVDs, and all of that extra storage space means that Blu-ray movies have features your old DVDs could never hold. If you have a high-definition television, only Blu-ray movies will let you take advantage of your TV's full capabilities, thanks to the amount of HD footage they can hold.

DVD plus: DVDs had actor and director commentaries, making-of featurettes and deleted scenes, and those are all on Blu-ray movies -- plus much more. Where you would normally get eight or 10 deleted scenes, the director can now choose to include every last second that was left on the cutting room floor, even adding a full director's cut of the feature on the same disc as the theatrical release.

Listen up: If you love the songs on the movie, you'll want to watch the videos, and there's room on a Blu-ray disc for music videos from the soundtrack.

Play on: Interactive games based on themes from the film are a perfect complement to family movies. Kids already love watching movies over and over again; throw in a game where they get to play as their favorite character, and it could be months before you have to put another movie into your player. Of course, grown-ups can also enjoy the interactive games. Your next viewing party will be immeasurably improved by the trivia and puzzle games available on many Blu-ray releases.

BD-Live: New Blu-ray discs have BD-Live, and with the right Blu-ray player, BD-Live lets you connect to the Internet and download even more content.

Scratch-resistant: DVDs were easily scratched, but Blu-ray discs have a new hard-coated surfaces, developed specifically for Blu-ray, which makes them more resistant to scratches than DVDs.

Buy Blu-ray Movies
Back to Guides Directory