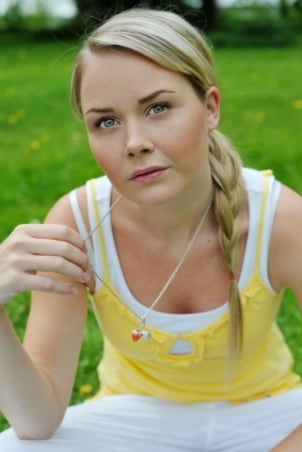 Young people know how to accessorize an outfit. Whether you are young yourself or just young at heart, hip pendant necklaces will quickly update a basic pair of jeans or workday ensemble. Hang one of these pendants on a long necklace chain and you'll have a piece of jewelry that will stylishly take you through the day and into the evening. Youthful pendant necklaces may be made of sterling silver, gold or platinum. Necklace pendants are frequently embellished with diamonds and gemstones, and youthful pendant jewelry is no exception. Add some of these necklace pendants to your necklace collection and you'll always have stylish jewelry to wear.
Fun Youthful Pendant Necklaces:

Peace signs: Peace signs were hip in the 1960s, and pendant jewelry with peace sign charms is back in fashion. Both large peace sign jewelry necklaces and petite peace sign pendants are popular. Consider peace sign pendants with diamond embellishments. Cool peace sign pendants are often shaped like hearts, squares or asymmetrical ovals.

Celestial designs: Celestial shapes and symbols are whimsical, making them youthful and also versatile. Choose from jewelry necklaces with star, moon and sun-shaped charms. Many pieces of jewelry incorporate both silver and gold pendants, adding mystique to the jewelry. Consider grouping different celestial charms onto one necklace pendant for a very trendy piece of jewelry.

Keys: Skeleton keys are very pretty with their twisting shapes. Delicate keys remind us of quirky stories and old movies, giving them a fantastical theme. Large skeleton keys look lovely when hung on long silver or gold chains. Petite key pendants are easily grouped with other charms on short chains and charm bracelets.

Wings and feathers: Feather have become very trendy in recent years, as we look to all things tribal to give us a renewed sense of style and a deeper connection to our planet and its creatures. Pendants may be made from authentic feathers or gold that has been sculpted into wings and feather shapes. Two-tone feather pendants and diamond-covered angel wings are among some of the most youthful pendants.

Crowns: It doesn't take long for a young girl to become enchanted with royalty and its impact on fashion. Wearing a diamond-covered tiara may not be acceptable in most situations, but crown pendants are subtle enough for daily wear. Try matching the pendant to a pair of tiara earrings or a crown-shaped cocktail ring, too.

Buy Pendant Necklaces
Back to Guides Directory