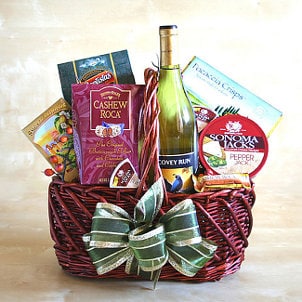 Your parents worked hard to make your wedding day a success. They deserve a bit of special thanks for all of their dedication and effort. You're probably tapped from paying your share of the wedding, but the best wedding gifts for parents don't need to be expensive. These gifts should be thoughtful, useful and memorable.
Wedding Gifts for Parents:

Picture frames: Photo albums and picture frames make incredible gifts for parents, especially after a wedding. Your parents will want to show their friends, family members and co-workers photos of your special day, so why not make it easy by giving them a variety of albums and picture frames to choose from? Hanging picture frames are great for the home while photo boxes or small albums are perfect for carrying pictures back and forth.

Wine baskets: A wine basket is a thoughtful and useful gift for parents, if they drink wine, of course. A beautiful wine basket full of their favorite vintages, cheeses and crackers is the perfect way to thank your parents for all of their hard work before your wedding. Let them know how grateful you are by giving them the tools they need to enjoy a relaxing evening at home.

Jewelry boxes: Your parents will love a special jewelry box to keep their favorite items safe from harm. You might think only your mother would appreciate a jewelry box, but your father could really use one as well. There are plenty of boxes, for both men and women, designed for the careful storage of rings, earrings, necklaces and even watches. You'll find plenty of unique designs to choose from, making it easy to find the perfect fit for mom or dad. Have the jewelry box engraved with your names and wedding date to add a personal touch.

Gourmet food baskets: Do your parents have a favorite food or dessert that they don't regularly purchase for themselves? Why not send them a beautiful gourmet food basket customized with their favorite treats? They'll enjoy the opportunity to kick back and relax without having to spend more money on food and will love the fact that you were thinking of them after your special day.

Buy Gifts and Flowers
Back to Guides Directory