by G. Keith Evans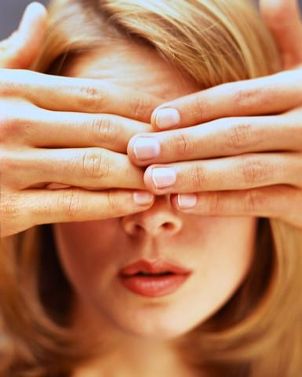 The practice of bestowing wedding gifts upon a newly married bride dates back to antiquity, and it continues to provide women with bridal gifts today. Although household goods often appear on bridal registries, a few bridal gifts top the lists of many excited brides. Read on for tips on buying wedding gifts the bride is sure to love.
Buying Bridal Gifts:

Help her shine. Gift-givers traditionally bestow brides with jewelry for unique bridal gifts. Shoppers can select from a wide selection of jewelry, including necklaces, earrings, rings, brooches and even watches. Although diamonds top the list of gems found in wedding jewelry and other unique wedding gifts, more modest pieces may feature almost any precious or semi-precious stone, and some simple pieces contain no stones at all. Look for timeless pieces she'll love for personalized wedding gifts.

Common scents. Perfumes can complement a bride's appearance with a flirty, romantic or elegant scent and make great personalized wedding gifts. Similar to jewelry, perfumes range from simple and very budget-friendly options to quite expensive ones, and the array of scents offers something for any bride. Fragrance gift baskets also make great wedding gift ideas.

Shower the people. Bath products can create a relaxing environment for a busy bride and make unique bridal gifts. For even more fun, consider adding a few candles or a CD filled with relaxing music to create personalized bridal gifts. If you're unsure of which bath products the bride will like best, gift cards to a bath shop or retail store also make wonderful wedding presents.

Crystal clear. Although a number of bridal gift ideas help the bride get through her big day (and relax afterward), some unique wedding gifts serve as permanent reminders of the bride's experience. Shoppers seeking gifts for wedding celebrations that will bring smiles well into the future may consider giving crystal items; with its elegant appearance and relatively durable state, crystal can last for decades. A number of sculptors offer ornamental crystal figures, although designers use crystal to create items ranging from clocks to picture frames, all of which make nice wedding presents. Because low-quality crystal can appear gaudy to some brides, however, shoppers should exercise discretion when selecting crystal for bridal gift ideas.

Soothe sore muscles. For many brides, a wedding culminates months of planning, shopping and working, so gifts for wedding celebrations should help the bride to feel great. A single massage or periodic massage sessions can help quell the stress of planning a wedding and make excellent personalized bridal gifts. Gift givers can offer massages and massage gift certificates before the wedding to help fend off the stress of planning, or they can present the massages after the big day to ease the bride's transition into married life for thoughtful wedding gift ideas.

Buy Bridal Gifts
Back to Guides Directory