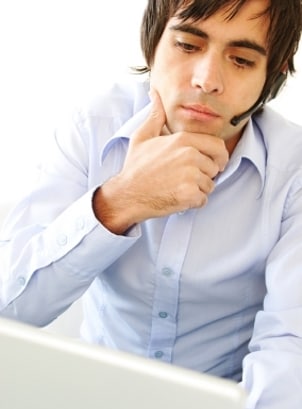 Whenever there's sound involved, your experience can be enhanced by rich audio quality. The right headsets can give you high-quality audio for whatever situation you find yourself in. You may be able to use good headsets and microphones in ways you haven't even thought of yet. Here are some of the best ways to use headsets to improve the sound heard on everything from your cell phone to your home stereo.
Using Headsets:

Gaming audio: More and more online games let you team up with friends and chat while you play. A gaming headset not only lets you talk to teammates hands-free; it lets you enjoy the amazing sound from your favorite games on high-quality headphones.

Studio or DJ headphones: Whether you work on a sound stage, work dance clubs or just do audio mixing on your own, a decent set of headphones can help you balance audio levels perfectly. Studio headsets have some of the best sound reproduction and are typically designed for professional use. These headsets can also be great for home use as well.

Wireless phone extension: Small, ear-mounted headsets work great with an office phone or a cell phone. Bluetooth headsets are designed specifically to be used as hands-free systems that let you make calls while on the road or while working, leaving your hands open for other tasks.

Podcasting: Create your own Internet radio show and start podcasting. With a decent headset, microphone and a laptop, you can broadcast on the Web in no time. Headsets will let you hear your audio quality and make adjustments so that your show goes out clean.

Home audio and home theater: Headsets offer a great way to enjoy the best sound quality from your stereo and home theater systems while eliminating your worries about disturbing neighbors or others in the house. A wireless headset can give you the best sound from your TV shows, movies and games without tangling cords.

Buy Headsets and Microphones
Back to Guides Directory