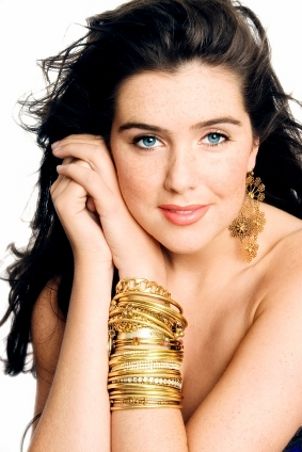 Gold is a luxurious, precious metal appreciated by cultures around the world. A gold bracelet is one of the best accessories for every jewelry collection because it is versatile. The same gold bracelet can take you from day to night and complement a variety of clothing and jewelry choices. You can wear a gold bracelet to the office and then use it to dress up a cocktail dress for a date. Consider outfit choices, occasions and venues to get the most out your investment by wearing your gold bracelet regularly.
Wearing Gold Bracelets:

Gold bangle: A bangle is an excellent gold jewelry choice. A bangle slides over the wrist and can be thin with a great deal of detailed metalwork or thick, simple and elegant. When accessorizing an outfit with a thin yellow gold bangle bracelet, choose other gold rings or a nice gold chain as accent pieces. White gold bangle bracelets are a little more conservative and can add sparkle to a dress, pair of jeans or business suit. Wide gold bangle bracelets are excellent bold pieces. Whether yellow gold or white gold, choose minimal jewelry when wearing a thick bangle, making it the center of your outfit.

Charm bracelets: Gold bracelets with dangling charms are whimsical, feminine and highly personalized. Charm bracelets have been a popular jewelry choice ever since the ancient Egyptians started wearing them for luck and to identify themselves in the afterlife. It's never too late to start your own charm collection. Choose a charm bracelet that will go with practically everything in your closet, and then choose gold charms that speak to you and highlight your interests. Gold charms shaped like tiny animals, princess crowns, fairies, religious symbols, sport's equipment, famous landmarks and cosmetics are appropriate for women and girls of all ages and are fun to wear with jeans, a summer sundress or a blazer and trousers.

Gold link bracelet: Rocker chic style is making a huge comeback, and heavy metal link jewelry is a great way to experiment with the trend. Gold link bracelets are available in many styles. Large link bracelets with white gold, yellow gold and rose gold links are interesting and dramatic and can bring luster to a basic pencil shirt and button-up shirt or a simple pair of jeans and a T-shirt. A gold bracelet with small, delicate links is the perfect eveningwear accessory that can also be layered with other jewelry to bring texture to a neutral ensemble. Wear several different gold link bracelets with varying link sizes and metal colors to look like you just stepped off stage.

Buy Gold Bracelets
Back to Guides Directory