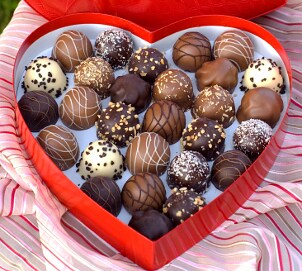 February's day of love is the perfect time to celebrate anyone who is special to you, including your pals and confidants. This Valentine's Day, choose a few gifts for friends to let them know how much they mean to you. The roses, diamonds, and candlelit dinners may be for sweethearts, but there are plenty of other gifts that will make a good friend smile. Whether you're shopping for your best friend, your favorite sister, or even your daughter's school chums, you'll find the perfect gift in this list.
Valentine's Gifts for Pals:

What Do You Want to Do Next?

Shop Valentine's Day Gifts
Find the Perfect Gift in Our Gift Center
See All Guides
Read More Holiday Guides
Get More Valentine's Day Gift Ideas