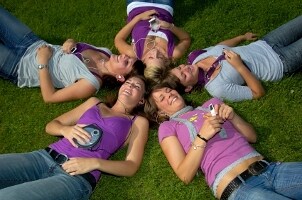 Music is made to be portable. And portable radios offer an inexpensive way to make sure your life has a soundtrack. Radios and clock radios have been around for a while, and they've recently benefited from a big trend in miniaturization. You'll find portable FM radios for working out and portable CD players to move your music to the great outdoors. Here are just some of the best things about adding portable radios to your personal audio electronics combination.
Benefits of Portable Radios:

Cord-free music: Compact, portable radios let you take the music wherever you go, either through headphones or loudspeakers. Head to the park, the basketball court or a campground and take your music with you.

Reliability when you travel: If you don't want to rely on the hotel clock radio or a wake-up call, you might consider packing a portable clock radio with its own batteries. You won't have to learn new alarm settings with every new hotel and you'll be better able to predict the volume you'll get when you wake up.

Compatibility with MP3 players: A fantastic feature for portable radios is the ability to use your MP3 player as an audio source. MP3-capable portable radios can act as a set of external speakers, so you can set your headphones aside for a while. Look for portable radios with MP3 docking stations or USB ports for connecting to digital music players.

Perfect for exercise: Portable radios with armbands are the runner's best friend. Tune through a couple of your favorite station presets with the touch of a button and hit the trail. Many portable radios are even more lightweight than MP3 players, because they require no computer memory and only minimal circuitry to work. The miniaturization of portable radios is a convenient benefit to any athlete.

Ideal for emergency communication: Having a 72-hour emergency kit in your home is a great idea. And portable radios with extra batteries can be a great way to get information if your power is out during a snowstorm or other emergency situation. Portable radios are also available with manual hand cranks. So, if your batteries run down, you can still power the radio and receive broadcasts.

Buy Radios and Clock Radios
Back to Guides Directory