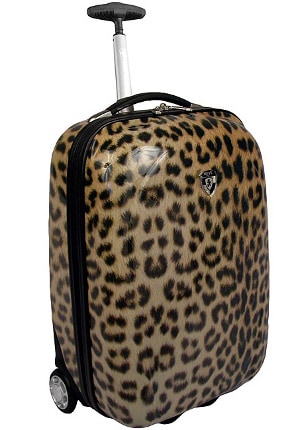 When you want to upgrade your suitcase or need stylish new uprights, Heys luggage is a great affordable option. Heys USA luggage is known for its bright colors and interesting designs as well as its light weight and durable construction. This fashion luggage brand makes great bags for a variety of purposes and ages, so it's worth checking into if you're looking for new luggage. In case you need more convincing, we've put together a list of some the best reasons to buy Heys luggage. Keep reading to learn more about one of the best luggage brands out there.
Reasons to Buy Heys Luggage:

Usability: The reason you're in the market for new lightweight luggage is probably because your old bag isn't as user-friendly as it could be or doesn't do its job as well as it used to. You want to upgrade to luggage that is easy to pack and maneuver and that protects and organizes your belongings. Heys is popular because it does everything you need hardside luggage to do; this lightweight luggage usually has spinner wheels and a sturdy telescoping handle, making your bag that much easier to take with you. Heys USA bags also often feature expandability to help you pack.

Design: While the usability of the luggage set is always the first concern when you're thinking about purchasing one, its style and design can also be determining factors. Heys strives to make the most user-friendly and lightweight luggage around while also making it stylish, fun and easy to identify. Exotic animal prints, camouflage and bright colors are only three examples of the colors and designs that distinguish Heys hardside luggage from other brands. Fashion luggage like this is great for kids, teenagers and adults alike, thanks to its big personality.

Variety: Some luggage brands specialize in making one superior style of bag, but Heys USA has it all. Heys luggage includes hardside cosmetic cases to organize and protect your daily beauty products, small hardside carry-ons, uprights of various sizes and luggage sets that include them all. Heys luggage is some of the best luggage available for a great combination of usability, style, variety and affordability.

Buy Heys USA Luggage
Back to Guides Directory