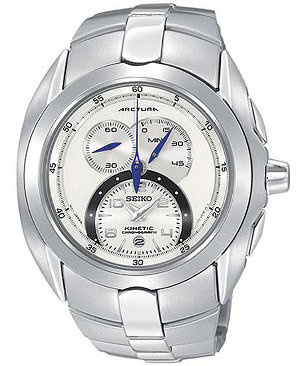 When you want a watch that combines technical precision and a history of high performance, consider a Seiko watch. Finding the right watch can be hard, but Seiko blendA the best features of sport watches and luxury watches so you don't have to sacrifice anything. Since 1892, Seiko has been producing quality wristwatches with a broad spectrum of options for you to choose from. Watches can be a timeless purchase, and with a Seiko watch, you'll love looking at the time for years to come. Keep reading for the best reasons to buy a Seiko watch.
Why Buy a Seiko Watch?

Seiko knows how to make a superior kinetic watch. If you're looking for a watch that you don't have to wind and won't need battery replacements, you're probably already investigating kinetic watches -- but did you know that Seiko has been making kinetic watches since 1988? In an effort to become more eco-friendly, Seiko produced its first kinetic watch to reduce battery waste. Since then Seiko has continued to manufacture top-of-the-line kinetic watches that function simply with the movement of your arm.

Your Seiko watch could be a collector's item. Since Seiko is based in Japan and has had continued success in Asia, it does not release all of its watch lines in every region. While the brand is growing globally, some Seiko watches are still rare, which ensures you'll have a unique timepiece.

You can pick your price. From high-end luxury watches to affordable sport watches, Seiko has an option to suit your lifestyle and your budget. No matter which watch you're looking into buying, Seiko has a history of making quality watches. Because Seiko is trusted to keep time in the world's biggest sporting events, you can rest assured that your Seiko watch will be reliable for years to come -- no matter which price range you choose from.

Seiko is the leader in revolutionary new design features. In 2006, Seiko watches presented the spring drive, a new movement that offers 72 hours of power compared to 40 hours for typical mechanical watches. The power from the spring is used to turn the gear train and a generator, resulting in accuracy equal to other quartz-timed watch movements.

Buy Seiko Watches
Back to Guides Directory