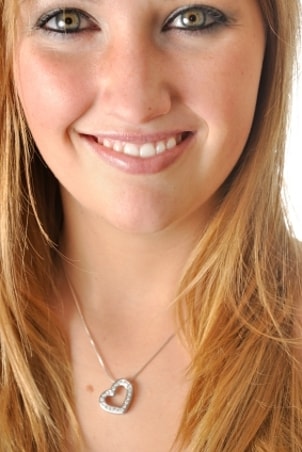 Necklaces are very easy to wear and pendants quickly personalize necklaces to give your outfit a distinct touch of you. A collection of pendants in your designer jewelry collection allows you to trade out your style every day, but sometimes you want jewelry that will stick with you a bit longer. Wearing a meaningful necklace daily can keep your look totally personal, whether you are rushing to work or taking it easy on a special date. To choose the jewelry that will work for daily wear, consider these favorites.
Pendants for Every Collection:

Pendants made of gold, platinum or industrial metals: When shopping for pendants to wear daily, look for durable materials. Designer jewelry made of gold and platinum is a good investment. Industrial metals are also great for daily wear. Titanium, tungsten and stainless steel all resist rusting and scratches. Pendants made of sterling silver are durable, but they should be protected from water and they will tarnish with time, so they require routine polishing.

Pendants with special meaning: Pendants that really mean something to you won't sit in your jewelry box. A pendant that showcases your initials or represents your favorite vacation is perfect for daily wear. Choose a kitty pendant to memorialize your furry childhood friend or select pendants that remind you of your children or grandmother. These pendants really show off your individuality.

Pendants from loved ones: If you have a pendant that you have received as a special gift, consider wearing it daily on a gold chain or leather cord to keep the giver close to your heart every day. If you are looking to surprise your wife with a meaningful gift, consider a durable pendant that she can wear all the time. Meaningful jewelry is perfect for any holiday or birthday.

Pendants with gemstones: Gemstones add a lot of value and visual appeal to a piece of jewelry. Pendants showcasing diamonds, amethysts, quartz, sapphires, opals, emeralds, turquoise and rubies look great with anything in your closet. Choose your birthstone gem for a very meaningful pendant that will shine every morning, afternoon and evening.

Buy Pendants
Back to Guides Directory