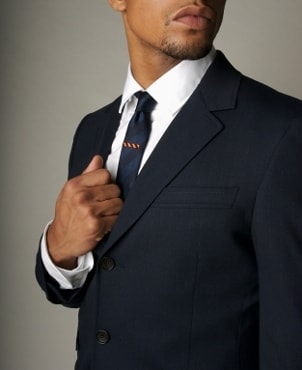 One of the most common pieces of jewelry for men is the cuff link. If you're lucky enough to have a well-dressed man in your life, then you have an excuse to shop for this classic men's jewelry. Cuff links are essential when wearing a French cuff shirt; they fasten the cuffs while adding a finished look to the outfit. Cuff links are available in a wide range of styles, and they make a supremely elegant gift. Consider giving this men's jewelry on these important occasions.
An Occasion for Cuff Links:

Weddings: Cufflinks are popular gifts for weddings. The father of the bride may give them to the groom; the groom may give them to his groomsmen; or the bride may give them to her soon-to-be husband. This jewelry gift is often exchanged the night of the wedding rehearsal or bachelor party so that the groom or groomsmen may wear the cufflinks on the wedding day. Formal cufflinks are the best options for this grand occasion. Look for cufflinks made of gold or decorated with gemstones. Diamond cufflinks are a fantastic choice.

Anniversaries: Women are routinely given jewelry on wedding anniversaries and other important dates, but men deserve luxurious jewelry gifts, too. Cufflinks will impress your husband this year. Look for cufflinks that speak to your relationship or his personality. Cufflinks sporting diamonds are an opulent surprise. Simple heart-shaped cufflinks can be romantic, especially when they are made of gold or platinum. Cufflinks shaped like skulls, fishing rods and cocktails may speak to your husband's personal style.

Career-advancement celebration: Celebrate the big promotion or new job with a surprise gift. Cuff links will be welcome, especially if his new job will require a fashionable and put-together wardrobe. Simple cuff links are the best options for this occasion. Effortless gold or silver square cufflinks will go with his best suits and look great at an important business lunch. Cuff links with straightforward embellishments, like blue checkerboards and black onyx gemstones, are also appropriate. Look for cuff links with clean lines if your boyfriend has a modern wardrobe. On the other hand, antique cuff links will suit your husband's eclectic attire.

Buy Cuff Links
Back to Guides Directory