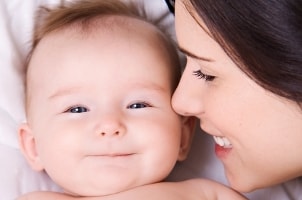 Personalized jewelry is one of the biggest jewelry trends this season. Initial charms, birthstone pendants and charm picture frames are great for personalizing a piece of jewelry. Picture charms allow you to wear photos of your loved ones right on a bracelet or necklace. If you are looking for a meaningful photo gift, consider charm picture frames with special photos inside. These charms will mean a lot to your girlfriend, your wife or the new mom in your life. Consider picture charms and personalized jewelry on these occasions.
Occasions for Giving Charm Picture Frames:

A new baby: New moms will fully appreciate being able to wear their infant's photo. A photo gift is the perfect option when visiting a new mom and her baby. Give her a picture charm and a new charm bracelet. The mom can put her favorite baby photo in the personalized jewelry charm and add other charms to the bracelet for baby milestones and to commemorate her own special events. During a stressful day back at work, the new mom can be reminded of all that is waiting for her at home.

An anniversary: Surprise your wife or girlfriend this anniversary by remembering to get her a meaningful gift. A wedding photo or a photo of the two of you can easily be slipped into the charm to create a piece of personalized jewelry. Include other charms that represent all you have shared as a couple.

Valentine's Day: Romantic holidays are ideal for personalized jewelry gifts. Picture charms in varying shapes and sizes will allow your partner to add her own signature touch to the jewelry. She can choose pictures of you, pictures of the two of you together or pictures taken on her favorite romantic vacations for the picture charms.

Graduation: Graduation is a time of major change in a young person's life. If your daughter is moving away to go to college or start a new job after graduation, give a piece of personalized jewelry to remind her of your love and support. Picture charms for graduates can include family photos or pictures taken during milestones in the recipient's life. Include a few blank picture charms to leave room for your child's expanding life and circle of loved ones.

Buy Charms and Pins
Back to Guides Directory