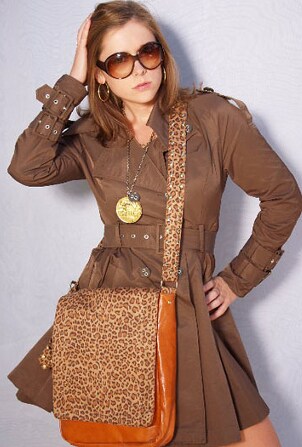 Fanny packs are a practical alternative to a small handbag or carrying case, but fanny packs aren't your only option for carrying valuables while you're traveling or participating in recreational activities. There are several luggage alternatives to fanny packs that give you a place to store and carry small items such as a camera, wallet, keys, an MP3 player and other valuables. From messenger bags to drawstring backpacks, you have a variety of options to choose from as alternatives to a fanny pack.
Best Alternatives to Fanny Packs:

Messenger bag: A small messenger bag is a practical alternative to a waist pack, and these are available in a variety of colors and styles. These bags are carried over one shoulder; you can wear the bag so that the strap sits across your chest for security or hang it off one shoulder for speed and convenience. Messenger bags are able to hold large items but work best with flat things, like maps and travel guides; however, they often have several pockets, making it easy to keep your phone charger, camera, extra batteries and passport secure and organized. Like fanny packs, messenger bags keep their contents close at hand and easily accessible, but much more stylishly.

Drawstring backpack: Popular on many college campuses, drawstring backpacks are simple sacks with thick drawstrings that cinch the bag closed and act as straps to sling over your shoulders. Like fanny packs, drawstring backpacks are very lightweight; plus, they take up almost no space when empty. This makes them great for holding sweaters or rain jackets on days when the weather is unpredictable or for packing inside other luggage to use for day travel when you reach your destination.

Hybrid backpack: Hybrid backpacks are a cross between a messenger bag and a traditional backpack. They are designed with a single strap so you can carry one across the shoulder like a sling, on one shoulder like a messenger bag or in one hand like a handbag. Small hybrid backpacks are a lightweight and versatile alternative to a waist pack and may also be able to hold more items than the average fanny pack.

Buy Luggage
Back to Guides Directory