Best Light Fixtures for Your Dining Room
by Stephanie Petersen
Published June 30, 2011 | Updated June 12, 2015
A dining room just doesn't feel complete without a chandelier or pendant fixture over the table. The light fixture you choose will be the jewelry of the room, the first thing that you notice when you enter, and the centerpiece of every meal at the table. That's a lot of pressure for one fixture, but if you consider these tips as you shop, then you'll be able to create a dining room that's worthy of all the attention.
Find Your Dining Room Light Fixture: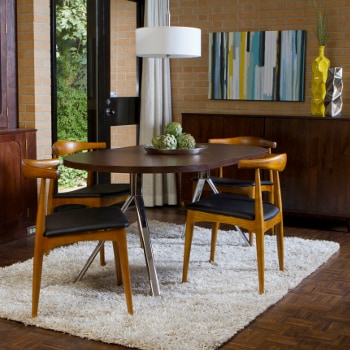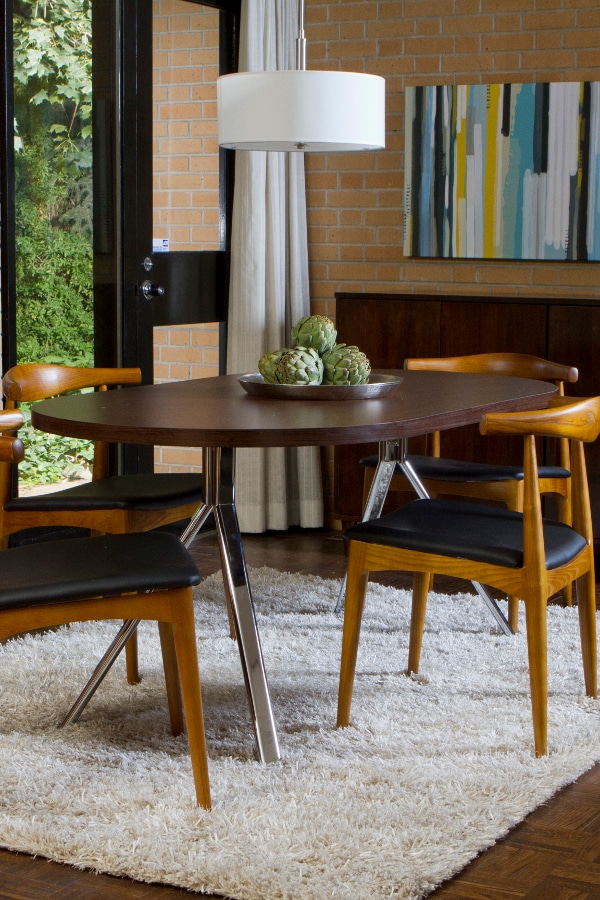 Shop Chandeliers & Pendants ▸
The Best Shape for Your Dining Table

Most chandeliers basically have a round shape to them, and this works for both round tables and square tables. A round light fixture will work for a rectangular table, as long as the table isn't too long. A longer table will feel more balanced with a large, rectangular light fixture; another option is to hang two or three smaller pendants in a row to extend the length of the table.

The Best Style for Your Home

Light fixtures are grouped into general categories like "traditional" or "contemporary," but there are a lot of design differences within those categories. This is where you can express your personal style and make a statement.

Chandelier Style Considerations

Color: If you're creating a contemporary dining room, a bold color will add energy to the room, while a crisp white fixture will keep the room feeling serene. Dark tones bring a more traditional style, whether that's with a dramatic iron chandelier or a rich, jewel-toned Tiffany-inspired pendant.

Texture: Shiny chrome a glass will give your dining room a glam feeling, while rustic woods and woven materials will feel relaxed.

Design Era: Whether you're creating a retro room or you just want a few small nods to the past, your light fixture can be the element that confirms the style. For example, consider how an atomic fixture brings a mid-century feel to the room, regardless of the rest of the decor.

The Best Size for Your Dining Room

Choose your light fixture size based on the table's size. These numbers are approximate; you'll want something within 6 inches or so of these calculations.

Dining Room Lighting by the Numbers

Width or diameter: Your chandelier should be approximately half the width of the dining table.

Hanging height: The bottom of the chandelier should be about 30 inches to 36 inches above the tabletop.

Overall size: Consider the height of the ceiling in your dining room, and allow 3-inches of light fixture for every foot. For example, for a dining room with a 10-foot ceiling, your ideal chandelier would be about 30-inches tall.

The Best Fixtures for the Rest of the Room

The chandelier or pendant in the middle of the dining room may provide enough light, but if it's a large room, complete your lighting design with a few more fixtures. Try adding wall sconces at either side of a large piece of art, or place a table lamp or two on your sideboard. Choose light fixtures in a similar style and finish as your chandelier. It's good if all the lighting in your dining room is dimmable, so you can set the mood for cozy meals.