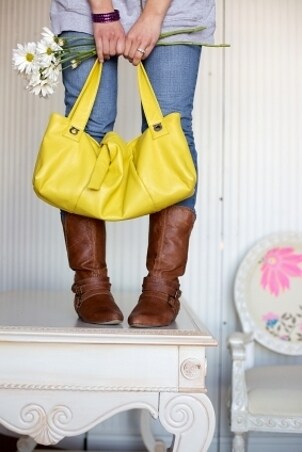 Don't forget to splurge on a few new pieces of jewelry while you're browsing back-to-school sales. When you are packing for college, it can be difficult to decide what you must have and what you can leave behind. Just remember that jewelry can transform any basic outfit, making your wardrobe seem much larger than it really is. Choose a few of these pieces to round out your college wardrobe.
Versatile Jewelry for College:

Long chains: Almost every young woman has a collection of necklace pendants. The cool pendants you bought in high school and the lovely pendants you received as graduation and birthday gifts should go with you to college. Long necklaces are a current fashion jewelry trend; you can create your own long necklaces with a few nice chains and your existing collection of pendants. Consider one or two long chains in yellow gold, white gold or sterling silver. Leather cords also offer a fashionable way to wear your pendants.

Cuff bracelets: Cuff bracelets and bangles will always be in fashion because they are easy to wear and match almost anything. Leather cuffs are edgy, and gold bangles are classic or daring, depending on their size. A multicolored glass cuff will quickly become your go-to piece when you are dressed in brooding campus black. Cuff watches will keep you on time without cramping your personal jewelry style.

Hoop earrings: Hoop earrings are a must-have because they enhance so many outfits. The same pair of sleek gold hoops can be worn to your first college dance as well as your first study group lunch. Large hoop earrings are the perfect jewelry for evening, and petite hoop earrings are lovely during the day.

Cocktail rings: Simple silver bands are great for everyday wear, but when you need to give your look more pizzazz, consider bold and dramatic cocktail rings. Cocktail rings were commonly donned for parties in their early years, but now they are very commonly worn with jeans and casual dresses. Choose from cocktail rings featuring large gemstones, intricate metalwork and fashionable glass embellishments.

Buy Jewelry
Back to Guides Directory