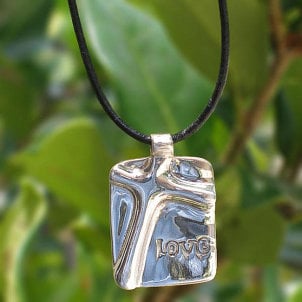 Baptism is a major milestone in the religious life of babies and children and their families. It is common for loved ones to commemorate the occasion with an appropriate gift. The best ideas for a baptism gift typically include items that are religious in nature and provide a lifelong keepsake from the special event. With a little thought, choosing a suitable gift for a baptism can be a simple task. Read on for the best ideas for a baptism gift.
The Best Baptism Gifts:

Jewelry. Jewelry, usually religious in nature, has long been one of the best ideas for a baptism gift because it is timeless. Many baptism pieces are passed on from generation to generation. Religious jewelry should be age appropriate and feature symbols such as crosses, doves, fish and lambs. Popular baptismal jewelry gifts include cross pendant necklaces and bracelets with religious charms. Religious jewelry is an ideal baptismal gift because children will always be able to wear the piece as a reminder of their long-term dedication to their faith.

Bibles. Bibles, especially children's bibles and small traditional bibles, also make some of the best ideas for a baptism gift because of their religious significance and long-term practicality. Many gift-givers choose to personalize the bible by having the recipient's name and date of baptism engraved on the cover. Bibles make especially meaningful baptismal gifts because they contain the important teachings that children and adults can consult as they grow in the understanding of their faith in the years to come.

Crosses. A decorative accessory for a child's bedroom, such as a wall cross, provides a lasting visual reminder of the child's baptism and dedication to her faith. These special accent pieces often will adorn the walls of a child's home even when she becomes an adult. As one of the best ideas for a baptism gift, wall crosses are available in a variety of styles, from simple, unadorned wooden crosses to elaborate ceramic or silver designs. Also, many gift-givers choose to have wall crosses personalized when giving them as a baptism gift by adding the recipient's name and the date of the ceremony.

Commemorative picture frames. A great way to capture the memory of an infant or child's baptism is by putting a picture from the ceremony in a commemorative baptismal photo frame. There are many types and sizes of baptism-themed photo frames and photo albums available, including simple frames engraved with crosses and other religious symbols and frames engraved with significant religious verses. Gift-givers might also choose to have a standard picture frame personalized by engraving it with the child's name and the date of his baptism. You can also personalize a photo album with a monogram.

Buy Religious Jewelry
Back to Guides Directory