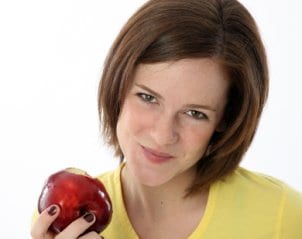 When it comes to women's health, it's important to get reliable information. One way to get consistent information from reputable sources, such as doctors or specialists, is to add a health and fitness book to your library. Whether you are looking for an all-inclusive health book to deal with physical, mental or nutritional symptoms, or one that deals with a specific topic, there are plenty to choose from. Below, you'll learn about some of the best health books for women.
Best Women's Health Books:

Mayo Clinic Family Health Book: If you want a women's health book that deals extensively in topics such as pregnancy, fetal growth and common skin problems, the "Mayo Clinic Family Health Book" offers a plethora of information from doctors and specialists. It features textbook-type photographs to help you determine skin ailments, as well as detailed anatomy diagrams and explanations.

Ask Dr. Marie: ABC News contributor Dr. Marie Savard takes on common questions from women and answers them in her informative women's health book "Ask Dr. Marie: Straight Talk and Reassuring Answers to Your Most Private Questions." The book contains helpful information on menopause, hormone replacement therapy, STDs, birth control options and gynecology.

Second Spring: Natural-health specialist Dr. Maoshing Ni is the best-selling author of "Second Spring: Dr. Mao's Hundreds of Natural Secrets for Women to Revitalize and Regenerate at Any Age." This comprehensive health book offers women hundreds of natural remedies to help skin regain firmness and youth, as well as the use of safe Chinese herbs to prevent memory loss, improve sexuality, increase energy and gain a renewed sense of vitality. This health book is beneficial to women from pre-menopause all the way through menopause. Women who are looking for alternative treatments for menopause will appreciate the hundreds of natural tips to deal with menopausal symptoms and aging in general.

Yoga Sanctuary: A Guided Hatha Yoga Practice: Start on the path to strength and flexibility with this comprehensive hatha yoga book by Shiva Rea. Yoga continues to grow in popularity with women and men alike as a tranquil alternative to the traditional gym routine. In addition to over 100 photos, this health book features two CDs to guide you through exercises for beginners and advanced yoga practitioners.

Buy Health and Fitness Books
Back to Guides Directory