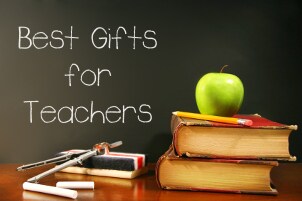 Whether it's the holiday season or the end of the school year, you may be searching for the perfect gift for your child's teacher. Before you grab a ceramic apple for a veteran teacher, stop and think about how many similar gifts past students likely have given. Teachers typically have plenty of "stuff," so be sure to take the time to think about what would be the best gift.
Buying Gifts for Teachers:

What Do You Want to Do Next?

Shop Overstock.com
Buy Gift Cards
Find the Perfect Present in Our Gift Center
See All Guides
Read More Holiday & Giving Guides
Get More Gift Ideas