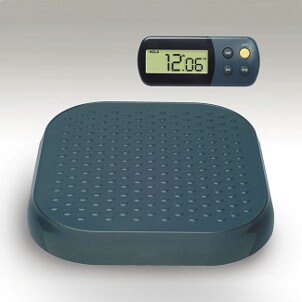 Does your business regularly mail items to customers or business partners? With your own postal scale, you'll save significantly when metering your postage because the precise postage gives you more accuracy and prevents overpayment. Depending on what other equipment you have available, you'll want to choose one that is compatible with your existing shipping systems and software. You'll also want to consider the volume and type of shipping you typically do and choose a digital scale to accommodate it.
Postal Scale Features:

Simple and functional user interface: Complicated scale and postage systems can be difficult to learn, and training new people to use it can be time-consuming. Make sure the postal scales' keypads and displays are as simple and readable as possible. Computer-controlled scales are often easier to handle and offer more automated weighing and printing because they allow you to use an actual software program instead of bothering with specialized controls on the scale itself.

Rate comparison features: If the postal scales allow you to compare shipping methods, it will be easier to choose the most affordable option that gets your package there on time. Some postal scales even allow you to check shipping prices for different companies. You may even want a scale with software that can do more refined comparisons, like adding insurance, certified mail charges, and tracking numbers.

Postal scale capacity: Consider the size and type of packages that you will be sending. Certain postal scales have weight limits, which is not a problem for most envelopes and small packages, but you may want a heavy-duty scale if you send a good number of large parcels.

Security features: Password-restricted access allows you to control costs by limiting who is able to generate shipping labels and postage. You can also then track use of company shipping resources through various user profiles.

Compatibility with postage meters: Unless you buy a scale that already includes a meter and postage printer, you may want to check postal scale descriptions for compatibility with these other devices. Make sure the connector cables your scale uses will work well with any printers or computers you plan on using for your shipping center.

Buy Postal Scales
Back to Guides Directory