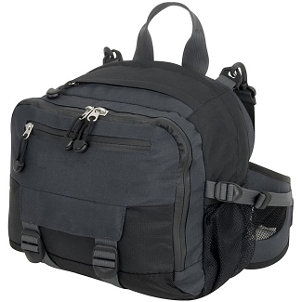 When it comes to usability, camera bags are arguably the most important camera accessory you'll own. If camera bags are a regular part of your ensemble, make sure they're both fashionable and functional. If you've fallen in love with modern satchel-style camera bags, or warmed up to an eye-catching colorful leather camera backpack, stop to check whether the camera case has the features you really need. Here are some features to look for in camera bags that will hold up to your standards.
Camera Bag Features:

Water-resistant features can help keep your camera from getting water-logged. Camera bags made from canvas, leather or synthetic fabric can help keep your camera dry during rainy weather. A wet camera becomes just an expensive paperweight. A protective rain flap covering main opening of camera bags will minimize moisture damage to the bag interior, camera and accessories. Zippers, snaps and fabric fastener closures are also best when covered. Some camera backpacks include a removable rain jacket that fits snugly over the exterior of the camera bags. Rubber feet on the base of camera bags will keep them raised above wet surfaces like damp stadium seating or rain-soaked concrete.

Adjustable interior partitions make a camera bag user friendly. Adjustable pads let you customize the interior design of camera bags to fit your camera and accessories. A snug pouch area for the camera body is easy to arrange with the panels. Additional partitions can create storage spaces in your camera case for accessories like lenses, flash units and filters. The interior lining of the camera bags' main storage compartments should contain side-impact, top and base padding.

Multiple pouches, zippered spaces and pockets keep accessories organized. Interior zippered pouches keep small digital media cards or rolls of film tucked away. Internal pockets can hold batteries and camera cleaning items. Exterior mesh pouches make it easy to carry bottled water and give quick access to car keys or a rain poncho. While a lot of pockets and pouches can seem great, digital camera bags with a few well-placed pockets can be less bulky and hold just as many camera accessories.

Comfort is a significant factor. The best features of camera bags are the ones that make you enjoy using it. Comfort features such as padded handles and shoulder/ neck straps can reduce stress from carrying the bag for long hours while travelling or working. Waist and chest straps on backpack-style camera bags distribute the weight of the camera case across your shoulders, chest and waist. Proper weight distribution makes carrying heavy camera bags more tolerable.

Buy Camera Bags
Back to Guides Directory