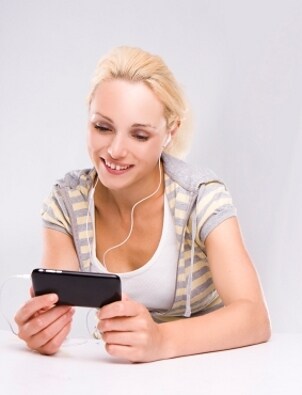 Microsoft has developed one of the more promising portable music and video players now available. The Microsoft Zune comes in multiple models and several generations. The Zune digital media player's strongest feature is its MP3 player capability, but several models include highly desirable software and hardware features. Whether the Zune is right for you will largely depend on what type of media experience you prefer. While you consider various media players, examine some of these features when comparing them to the Microsoft Zune.
Microsoft Zune Features:

OLED display. The screen size varies between models. The Zune HD has a 3.3-inch OLED display that produces 420 x 272 pixel resolution, which is impressive for video players.

HD radio tuner. A few players include an FM receiver, but few can actually handle HD radio signals. Several Microsoft Zune models can pick up HD radio stations, and you should be able to pick up these high-quality audio stations in most metropolitan areas.

Long battery life. Each model of the Microsoft Zune uses a different size lithium-ion, rechargeable battery, so battery life varies. The Zune HD, for example, has an estimated battery life of 33 hours.

Several audio formats supported. One sticking point with many players is a lack of support for different types of audio file formats. The Microsoft Zune supports a wide array of formats, including AAC, MP3, WMA and WMAPro. This wide compatibility makes the Zune MP3 player more file-friendly.

Wi-Fi connectivity. Not all models of the Zune digital media player include this capability, but it makes the Zune music service very accessible. You can cycle through your music, and the Zune will display artist information, including other songs in the artist's catalog. You can even play and preview those songs, right on your Microsoft Zune.

Customizable menus. The Microsoft Zune's menus adjust to your tastes. The sections and features that you've used lately will show up on the quick-play menu. You can also customize the quick menus yourself to fit your preferences.

On-the-fly playlists. You won't need to connect to a computer to adjust your playlists. The Microsoft Zune will let you select a song to add to the queue of songs you're currently listening to and save your custom playlist without connecting to your computer.

Buy MP3 Players
Back to Guides Directory