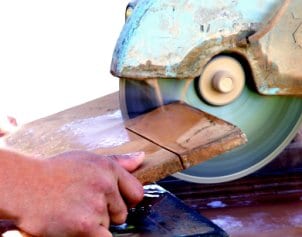 Father's Day is a chance to give your dad the tools he'll need to tackle his spring and summer projects. Check his tool shed or garage to see what he's missing. Here are some Father's Day gifts any handy Dad will be sure to love.
Tools Dad Will Love:

Basic hand tools: Does your dad have all the basic hand tools for the odd jobs that turn up at home? Hammers, screwdrivers, levels, and other basic tools are good gifts for completing his set. If he doesn't have very many hand tools, give him a tool belt filled with hand tools. He'll be eager to find something that needs fixing.

Power tools: Both large-scale projects and odd fix-it jobs are just easier to finish when you have the right power tools. Power tools are always on the short list for highly coveted tool gifts, and a cordless power drill is one of the most popular power tools. One of these could help your Dad get a lot done around the house.

Garden tools: If yard care is on your dad's to-do list, make sure he has the tools he needs to get it all done right. A mulching lawn mower and a cordless lawn edger can help him keep the lawn under control. A high-powered leaf blower can make cleaning up leaves and grass clippings a snap. And if he really has some big plants to tame, he could use an electric chain saw to cut through the overgrowth. Of course, every gardener can use basic garden tools, like rakes, shovels, spades, and pruning shears.

Woodworking tools: Empower the budding carpenter in your Dad with gifts like miter saws, drill bits, table saws, and jigsaws. Chisels, drill bits, ratchets, and pliers can help round out his woodworking tool set, letting him take on more intricate projects and hone his skills.

Tool boxes: If your handy dad has quite a collection of tools already, get him a tool box to keep it all organized. With a good tool storage system in place, he'll be able to easily find the one tool he needs, when he needs it.
What Do You Want to Do Next?

Shop for Father's Day Gifts
Shop for Tools
Use Our Gift Finder
See All Guides
Read More Holidays & Giving Guides
Get More Father's Day Gift Ideas