Best Educational Toys for Christmas 2015
by Stephanie Petersen
Updated October 2, 2015
Give your children the gift of learning by shopping for Christmas toys that are educational as well as fun. From the baby toys that develop early math skills to the kits that help older children explore science concepts, this year's top educational toys will keep kids entertained while they learn and grow.
Educational Toys for Every Age: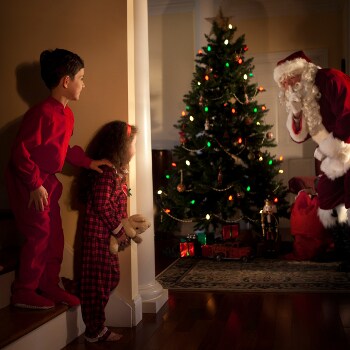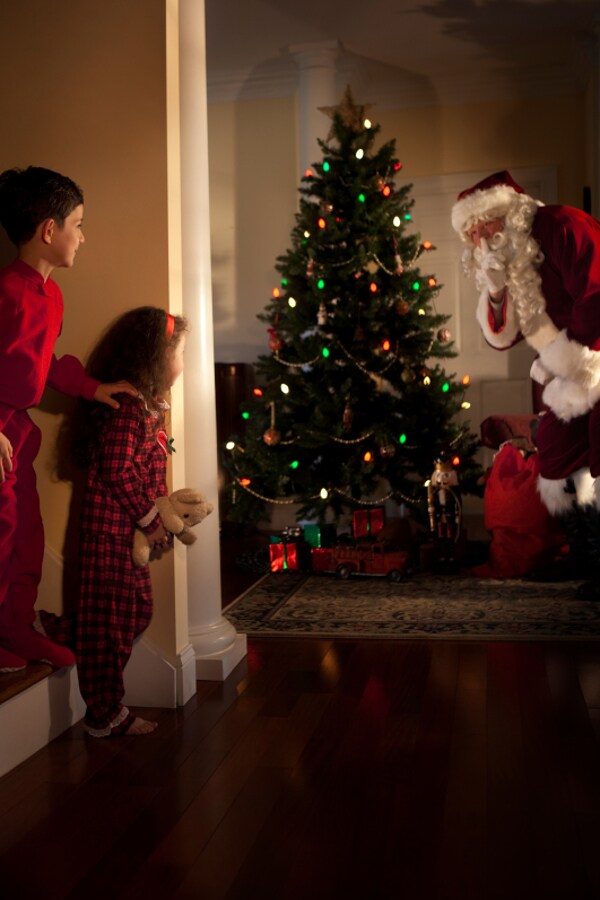 Shop Educational Toys ▸
For Babies

While all baby toys are made to stimulate young minds and help babies reach milestones, a few will aid with the most development at once. Shape sorters and stackers help your baby with fine motor skills, hand-eye coordination, early math skills, spatial relationships, and problem solving. Give your baby a stacker this Christmas if he is younger than a year, and give him shape sorter if he is 12 months to 24 months old.

For Toddlers

Children who are 2 and 3 years old are ready to soak up knowledge, and if their early development toys are fun, they learn without feeling pressure. Toddlers love building blocks, and they're developing early math skills and learning about spatial relationships while they play. Start with large blocks he can stack high and knock over, and work up to simple interlocking blocks, like Mega Bloks. Toddlers can also work on early reading skills with some basic alphabet puzzles and games that will help him learn the names of the letters.

For Preschoolers

Kids who are 3, 4, and 5 years old are getting ready to read and write, so give them opportunities to experience language, like a pack of illustrated flash cards. Matching puzzles, those two-piece puzzles that help children discover basic concepts such as opposites and numbers, are also a fun way to learn. Creative play is important at any age, and preschoolers love playing dress-up and using pretend objects, like toy food. Gardening kits offer a good hands-on way to learn about the natural world and where food comes from.

For Kids Ages 5 to 7

For early readers, books are one of the best educational gifts you can give for Christmas. A good hands-on way to learn more about math is with money, and a piggy bank is a fun way for your child to keep her allowance money safe. Be sure to give young children a creative outlet, like an art easel and a set of washable paints.

For Kids Ages 8 to 11

Kids this age are old enough to start understanding more complicated concepts, so science kits and rocket-building kits would be educational as well as fun. This is also a great age to start learning a musical instrument. If you need a stocking stuffer for a tween, try a Mad Libs book, which helps kids learn the difference between a noun and a verb while providing laughs.

For Kids Ages 12 and Older

By this age, kids are ready to learn about serious science, so a telescope would be an excellent Christmas gift, especially if your child has expressed an interest in astronomy. For kids with patience and an eye for detail, look for model kits and let them build a model car or airplane; completing one of these is excellent for building self-esteem. Simple craft kits, like beginning knitting kits, help kids express themselves visually.
Christmas Toy Shopping Tips:
Are you Christmas shopping for a child with special needs? Be sure to check out our guide on the best educational toys for children with learning disabilities.
If you're trying to reign in Christmas spending this year, try this tip that many parents are adopting. Limit each child to four gifts: something they want, something they need, something to wear, and something to read. Once you've taken care of the "something to wear," the other three items can all come from the list above.