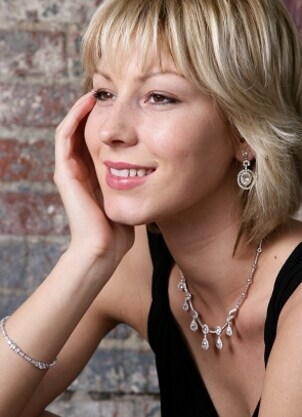 Everyone deserves a little shine to accent their favorite casual and formal outfits. Diamonds are a striking fix for bland style and can fit into any wardrobe seamlessly. Stunning diamond jewelry and watches will update your look quickly and effortlessly. Whether you are looking to invest in stylish diamond jewelry to wear on special occasions or you want to reward yourself with a diamond watch on an important personal anniversary, this guide can help you choose diamond jewelry and watches for your collection. Consider these favorite diamond watches and pieces of diamond jewelry when shopping.
Diamond Jewelry and Watches:

Diamond jewelry: Diamonds are to jewelry as roses are to flowers: They are the very best and the most beautiful of their kind. To own even one piece of diamond jewelry is to own pure treasure. Diamonds are, of course, essential when you are shopping for engagement rings and wedding jewelry, but don't forget about classic diamond stud earrings, versatile diamond necklace pendants, elegant diamond tennis bracelets and bold diamond chandelier earrings. Invest in diamonds to see your jewelry collection grow in value. Diamond jewelry makes a wonderful gift and a perfect family heirloom.

Diamond watches: A nice watch is the perfect daily accessory and the best nighttime bling. A diamond watch will really make you feel like you have arrived. Reward yourself with a luxury watch covered in diamonds when you make partner at the law firm where you have been toiling for half a decade. Colored diamonds are also very modern. Pink, yellow, green and black diamonds really update a simple watch.

Diamonds are an investment. Don't hesitate to add diamonds to your jewelry and watch collections. You may be slightly stunned by prices at first, but remember that diamonds retain their value and diamond jewelry and watches often increase in value over time. Owning a diamond ring, a diamond bracelet or a diamond watch gives you something sparkly to wear while keeping your money safe in a tangible way. Discount diamond jewelry and watches are well worth their cost, especially when they are used to increase your style factor.

Buy Diamond Jewelry and Watches
Back to Guides Directory