Best Boots for Petite Women
by Stephanie Petersen
Published April 29, 2010 | Updated November 25, 2014
When boot season arrives, it can be tricky for petite women to find women's boots that don't make them feel stumpy. But there are actually several styles that will flatter a petite frame. If you're 5'3" or shorter and you want to seem taller -- or even more authoritative -- here's what to look for when you're shopping.
Boots to Make You Look Taller: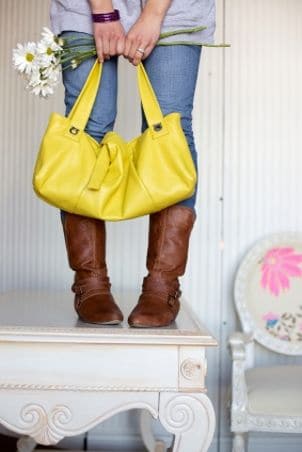 Shop Women's Boots ▸
Pointy-toe boots:

A pointed toe on any shoe will make your legs look longer, and this is definitely true for boots. These can be flat or they can have a heel, as long as there's a point at the toe.

Knee-high boots:

A mid-calf boot would cut your leg off awkwardly, but a boot that goes all the way to the knee will help your legs look long and lean. The boot shaft should fit snugly without being tight. For extra height, wear pants, leggings, or tights in the same color as your boots; this will give the illusion that your legs just keep going.

Kitten-heel boots:

One misconception many shorter women have is that they need to wear the highest heels they can handle just so they can look taller. Visually, this can make a petite woman look disproportionate to her footwear. A boot with a small heel, around 2 or 3 inches, will give you a bit of a boost without looking like you're on stilts.

Ankle boots:

Ankle boots look so good with ankle-length pants, maxi skirts, and even short dresses. But they can cut your leg off visually if they're taller than your ankle bone. The best ankle boots for petite women will be angled down in front, making the leg look a bit longer.

Sophisticated boots:

If being vertically challenged causes people to think you're a lot younger than you are and you'd like to set them straight, make sure your boots send a message of maturity. A snakeskin print or a metallic color will give you more authority than something more youthful.

Wedge boots:

Wedges can add height with a clean line, giving you a bit more height discreetly. Look for boots with a hidden wedge to really create an illusion.