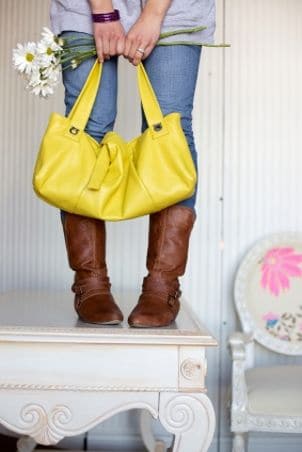 With their small frames, petites can pull off many flattering styles, including women's boots. No matter how long your legs are, you don't need to compromise when it comes to stylish footwear. With some extra attention, you can find boot styles that flatter your petite frame.

Riding boots. Since riding boots often have high shafts, they are among the more difficult boots to find with flattering fits for petites. The solution is to purchase riding boots with a shaft that is 14 inches or shorter. Using a tape measure, measure the length of your leg between your instep and the area right below your knee. Keep this number in mind when you browse through styles. The shaft height should not be longer than the length of your calf, because these styles can make your legs look shorter.

Ankle boots. Because they end at your ankle, ankle boots look great on any figure. What's more, if worn correctly, ankle boots can make your legs look longer. When you put an outfit together with ankle boots, pay attention to the silhouette you create. The goal is to elongate your body. Use pieces that help you make a streamlined shape, such as slim jeans, leggings or fitted dresses. Try not to let a lot of bare leg show, or your legs will appear shorter.

Mid-calf boots. Mid-calf boots can present a challenge for petite women. When you wear flat styles with a skirt or jeans, the boot will interrupt your leg at an awkward point, disrupting the body line. There are several ways to avoid this. Look for styles with heels, which will elongate your legs. Mid-calf boots with slouchy shafts can flatter shorter legs because they add volume to your lower half, making your frame look proportional. For a fun look, find slouchy suede women's boots and wear them with a tunic and skinny jeans.

View All Women's Boots
Back to Guides Directory