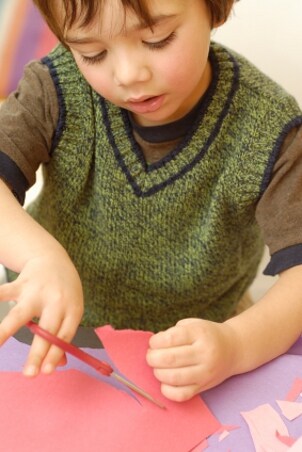 When kids need something entertaining and productive, choose activity kits to help them learn and have fun at the same time. There's no shortage of activity kits out there, so you're bound to find the right activities for your children. If you've never purchased them before, you may not be sure how to choose the best ones for the youngsters in your life, but these tips should help you sort through your choices.
Types of Kids' Activity Kits:

Arts and crafts: Crafts foster creativity and self-confidence. To choose an arts and crafts activity kit, consider what art pieces your children would enjoy having when the project is complete. If your child likes fashion, she may enjoy tie-dying a T-shirt, beading a necklace, or braiding bracelets. If your child likes history, he may enjoy building a castle out of foam pieces or painting an Egyptian sarcophagus. Be sure to take into consideration your child's developmental level; a craft that is too difficult may be frustrating for a young child, while one that is meant for a much younger child will not hold an older child's interest.

Science: Activity kits involving any kind of science are both educational and entertaining. Science-themed activity kits often hint at science fair projects, such as building a solar-system mobile. Other science activity kits -- such as finger printing, rocket building, or even cooking kits -- teach your kids more about the world. Choose these activity kits for children who enjoy the challenge of learning new things.

Nature: For the child who loves being outdoors and helping you in the garden, nature-related activities for kids are the best. Look for kits where you child can grow a windowsill garden with vegetables and herbs inside or kits where your child can investigate the insects in your backyard. Nature activity kits give your child the opportunity to learn more about the outdoors and to appreciate the way the earth works. Choose these kits for kids with curious minds who love being outside.

Music: Making music develops discipline and encourages creativity because the results are immediate. Flutes and recorders are easy enough for many children to play, and learning to read the simple music that comes with these starter kits can become a lifelong skill as kids progress to other instruments. Let your kids start their own backyard band with maracas, tambourines, and ukuleles, or inspire them with classical instruments, like the violin.

Buy Activity Kits
Back to Guides Directory