Bed Size Fact Sheet
by Staff Writer
Published April 29, 2010 | Updated June 17, 2015
There are few things more inviting than your soft bed at the end of a long day. However, if your bed is not comfortable, then you may not be getting all the sleep you deserve. A good night's sleep can give you energy for your next day's activities and help you be more alert and attentive; on the other hand, you may become sluggish or irritable without enough sleep. If your lack of sleep is affecting your day-to-day activities, it might be time to upgrade your bed to a larger size or a higher quality. Below, you'll learn everything you need to know with a bed size fact sheet.
Bed Size Facts: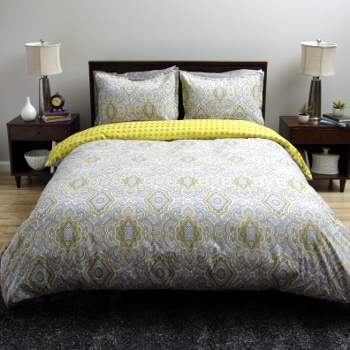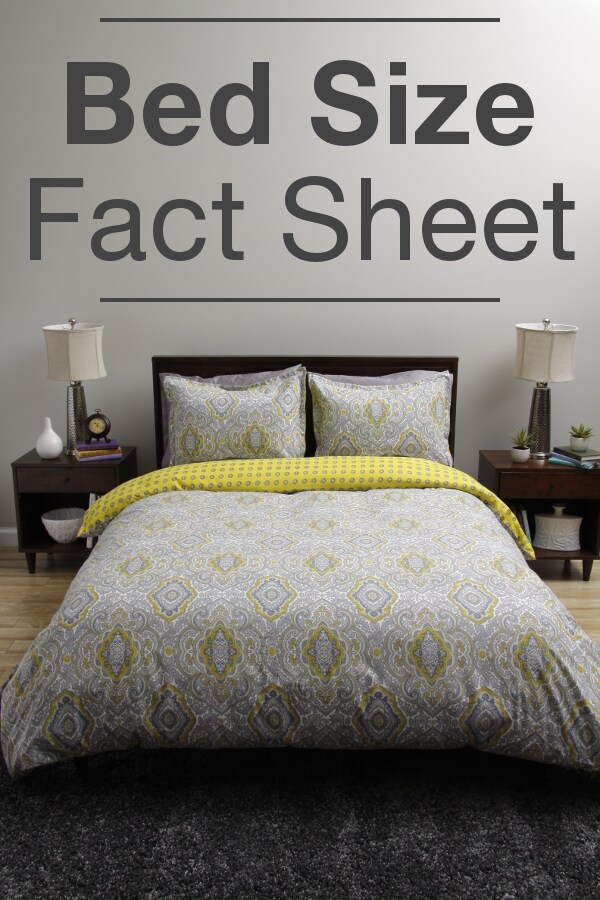 Shop Beds ▸
King

Traditional king-size beds measure 76 inches wide by 80 inches long. California king-size beds measure 72 inches wide by 84 inches long. Sharing a king-size bed with another person affords one the same room as sleeping alone in a twin-size bed.

Queen

Queen-size beds measure 60 inches wide by 80 inches long. Olympic and California queen-size beds are sometimes difficult to find, it is even more difficult to find linens for them. The Olympic queen measures 66 inches by 80 inches, and the California queen measures 60 inches by 84 inches.

Full

The dimensions of full-size beds are 54 inches wide by 75 inches long. They are sometimes called double beds. Before king and queen sizes existed, most couples slept on full-size beds. These beds are ideal for pre-teens or teens who are shorter than 65 inches.

Twin

Standard twin beds, also known as singles, hold mattresses that measure 39 inches wide by 75 inches long. Extra-long twins are 5 inches longer. Small children will fit this size of bed perfectly, but twin beds can accommodate adults, as well.

Toddler

Toddler beds hold mattresses that are the same size as crib mattresses, give or take about one-half an inch. They usually measure 27 inches wide by 52 inches long. The small size makes it easy to place waterproof pads or sheets on top of them, which will come in handy if your toddler is working on potty training.

Bunk

Bunk beds come in two configurations: twin-over-twin or twin-over-full size. If you have multiple children, bunk beds may be the ideal sleeping arrangement for them. Though 165 pounds is a standard weight limit for bunk beds, it is best to check the manufacturer's guidelines prior to purchase.
Bed Sizes At-a-Glance:
| Bed Size | Measurement |
| --- | --- |
| California King | 72-inches wide by 84-inches long |
| King | 76-inches wide by 80-inches long |
| California Queen | 60-inches wide by 84-inches long |
| Olympic Queen | 66-inches wide by 80-inches long |
| Queen | 60-inches wide by 80-inches long |
| Full/Double | 54-inches wide by 75-inches long |
| Twin | 39-inches wide by 75-inches long |
| Twin XL | 39-inches wide by 80-inches long |
| Toddler | 27-inches wide by 52-inches long |