Bar Stool Buying Guide
by Staff Writer
Published April 28, 2010 | Updated June 29, 2015
Whether you have a bar-height table or a kitchen counter you want to get more use out of, you need bar stools. But which ones are right for your home? And how will you know if you're buying the right size? This guide has the information you need to confidently buy the best bar stools for your home.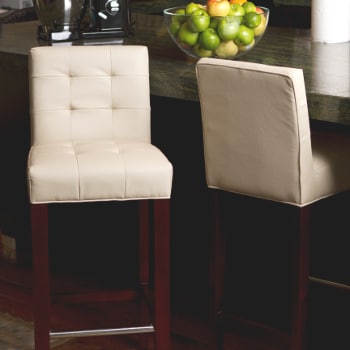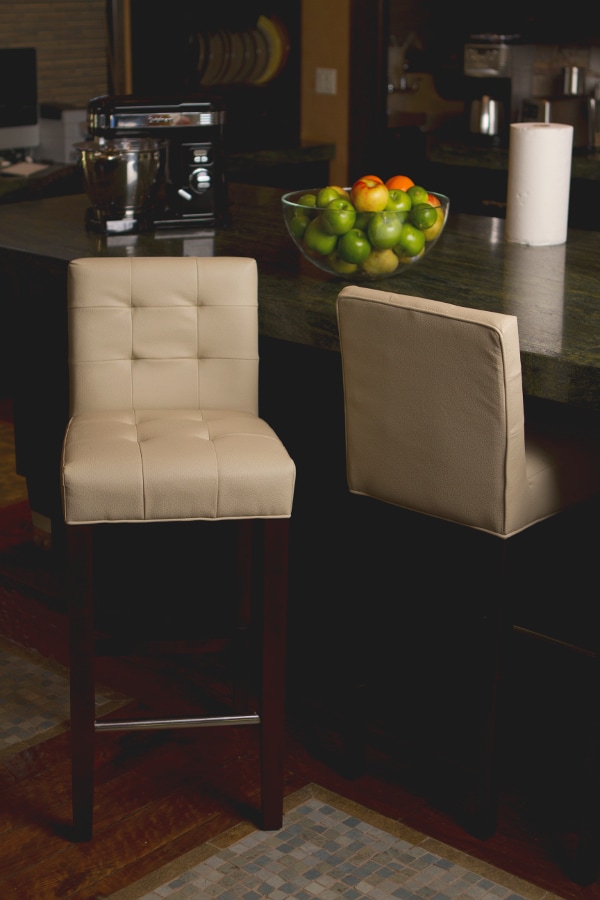 Shop Bar Stools ▸
Bar Stool Sizes:
Counter Height Vs. Bar Height

Counter-height stools are shorter, with an average 26-inch seat height. Bar-height stools are taller, with an average 30-inch seat height. There are also extra tall bar stools, and these seat heights average 34 inches. The seat height is different enough that buying the wrong one could cause some problems; counters and bar tables are different heights themselves.

Find the Right Size for Your Needs

Measure the counter or table height where you plan to use the stools. For counters and bars that are 36 to 39 inches high, choose a counter-height stool. For bar tables and counters that are 40 to 45 inches high, choose bar-height stools. You can also buy adjustable stools, but be sure to compare the range of heights to your counter's height.

Choose How Many Stools to Buy Based on Space

Just as you would space the chairs of your dining room table for ideal comfort, you should also space your bar chairs and counter stools. Bar height tables usually fit one person on each side, so you'll just need to buy 4 chairs. For counters, measure the length of the counter. You'll want to have about 21 to 24 inches for each bar stool, depending on the width of the stools you're considering.

Bar Stool Materials:

Wood

Wooden bar stools and counter stools are durable and classic. Leather and wood will fit in nicely with a darker wood decor while a lighter wood fits well in a sunny breakfast nook. If you purchase backed wooden stools without padding, consider picking up cushions made for stools.

Metal

Metal bar stools and counter stools often have a contemporary look, especially if you choose metal stools in a bold color. Some metals tools have upholstered seats, which can be very comfortable.

Other Stool Features to Consider:

Adjustable Heights

Look for adjustable stools with a covered piston. The hydraulics or gas-lifts, if exposed, will be greasy if touched, and a sleeve over the piston will keep clothes, kids, and you clean.

Upholstery

Upholstery should be easy to clean and maintain. Leather, microfiber, and polyester are more stain-resistant than other fabrics and materials. Vinyl is also a good choice.