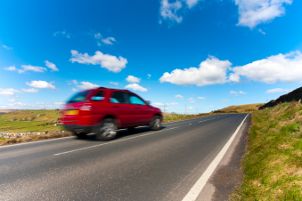 Motor vehicle crashes are very dangerous, especially for young children. Using a quality, appropriate baby car seat is very important for keeping your baby safe in the car. By purchasing the right car seat for each stage of your child's development and practicing safe baby car-seat usage, you will ensure that your baby is as safe as possible each time you get into a vehicle.
Baby Car Seat Safety:

Infant car seats: When shopping for an infant car seat, there are several things to consider. First, check for weight restrictions and age requirements. Infant car seats come in a variety of types and sizes. Most infant seats are designed for babies who weigh between 5 and 22 pounds, although some manufacturers have designed seats that are safe for babies who weigh up to 30 pounds. There are also many different infant seat styles, including baby car seats that work as part of a stroller set and seats with multiple bases for different cars.

Convertible car seats: Convertible car seats are designed to be placed in a rear-facing position for infants and toddlers, and then be turned forward-facing for older children. Most convertible car seats offer side-impact protection and have energy-absorbing foam, as well as features that make children more comfortable, such as cup holders and soft covers. These baby seats are also perfect for parents who want to keep their child's car seat for many years because most are appropriate for infants and children weighing up to 65 pounds. Check manufacturer's instructions for specific weight limits.

Forward-facing seats: Forward-facing baby seats are designed for older children who have graduated from their infant seats. When shopping for forward-facing seats, carefully consider harnesses. A five-point harness is a good choice because it keeps your child in the correct riding position at all times, allowing the seat to work best in the event of a crash. These seats often offer the same safety and comfort features as convertible seats.

Booster seats: Booster seats are for children who have graduated from forward-facing and convertible seats but still need a car seat to ride comfortably in the car and to meet state height, weight or age requirements. Children under the height of 4 feet 9 inches should use a booster car seat to keep the seat belt positioned correctly and safely. Before you move your child to a booster seat, she should be able to sit correctly for the entire ride, and the belt should hit her hips and chest. When you think your child is ready to graduate from his booster car seat, check your state laws to decide if it is the safest choice.

Considerations: Read your owner's manual for each car seat and install it according to the directions. Aftermarket products, such as head supports, bundle bags, strap covers and car-seat covers, have not been crash-tested with your car seat, and these products should be used with caution. Remember that the safest car seat is the one that you install correctly in your car and use correctly each time you drive.

Buy Car Seats
Back to Guides Directory