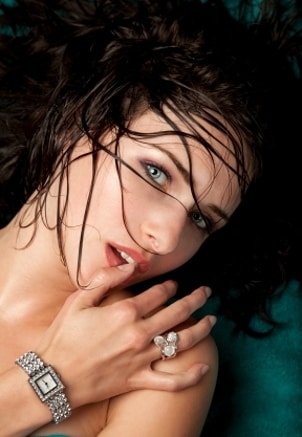 Luxury watches are popular, and there are many different fine designer watches to choose from. Aqua Master watches are beautiful works of art and can really add a lot to an outfit. Women's watches and men's watches from Aqua Master are incredibly gorgeous and unique, and they will impress even the most discerning watch consumer. You can wear your Aqua Master watch with your very best club wear for all-night sparkle and punctuality. Aqua Master watches go with casual jeans just as easily. If you are shopping for designer watches and luxury timepieces, consider a men's watch or ladies watch from Aqua Master.
All about Aqua Master:

A taste for diamonds: Aqua Master was founded by diamond jewelers in 1999. Aqua Master designers have always known how to work with diamonds, and men's and women's watches from Aqua Master sport gorgeous diamond embellishments. Aqua Master watches will go perfectly with your other diamond jewelry, whether you choose a gold ladies watch with a diamond-encircled dial or a stainless steel unisex wristwatch with a smattering of diamonds across the face.

A passion for geometrics: Aqua Master watches offer watch consumers an extensive array of shapes and sizes. If you want a watch that is truly unique and eye-catching, consider an Aqua Master watch with a square dial, protruding lugs or a heart-shaped face. Aqua Master watch designers have excellent design perception; they know how to create watches that stand-out and complement a variety of fashion and jewelry options.

A splash of color: Although Aqua Master offers several neutral watch models with basic silver and gold hues, they also proudly design watches with shades of color. Consider a watch with a bright blue dial or cheerful yellow leather watchband. Bring any ensemble to life with a colorful pink, green or orange watch.

The perfect pairing: Aqua Master makes gorgeous jewelry in addition to fabulous watches. If you want to create a look of ultimate luxury, consider wearing an Aqua Master diamond bracelet with your Aqua Master watch or surprise your girlfriend with an Aqua Master engagement ring and an Aqua Master watch to go with it.

Buy Women's Watches
Back to Guides Directory