10 Fun Facts about Disney®
by Andrea Sparks
Published July 14, 2010 | Updated June 24, 2015
When Disneyland® opened in 1955, Walt Disney said:
"Here age relives fond memories of the past ... here youth may savor the challenge and promise of the future. Disneyland is dedicated to the ideals, the dreams, and the hard facts that have created America ... with the hope that it will be a source of joy and inspiration to all the world."
For decades, the beloved films and theme parks created by Disney® have captured the imaginations of young and old. Disney® has a long, exciting history; here are some fun and lesser known facts.
Disney® Facts: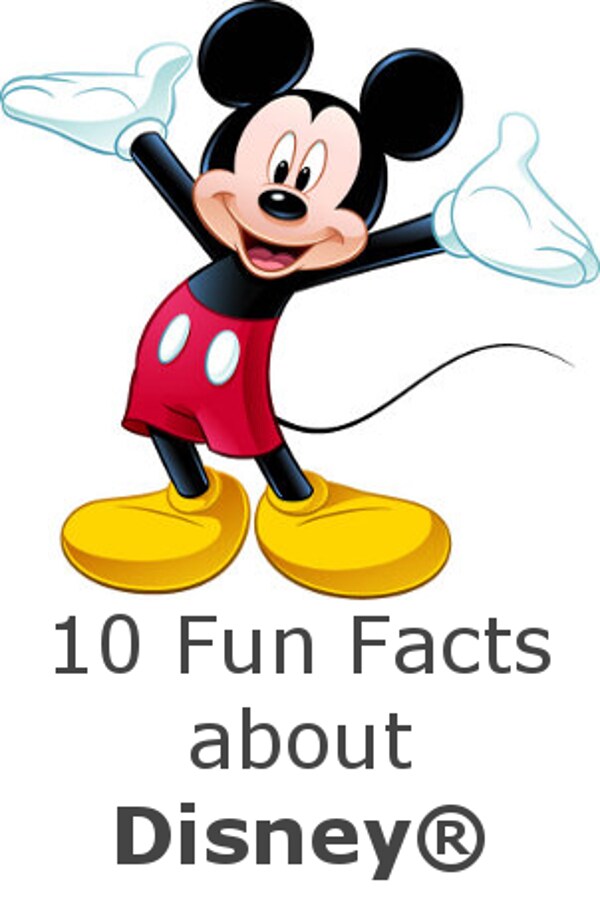 Shop Disney® Entertainment ▸
The Original Animation

Walt Disney's first animated film was Steamboat Willie, released in 1928. It featured Mickey Mouse and was a parody of the Buster Keaton film Steamboat Bill, Jr.

In Movie Theaters

Snow White and the Seven Dwarfs was Walt Disney's first feature-length animated film. It took three years to complete and premiered in 1937. It was the highest grossing film of its time by 1939.

On Television

The Walt Disney Co.® launched The Disney Channel nationally on April 18, 1983. The name changed to Disney Channel in 1997 when they moved from being a premium channel to a basic cable channel. To date, Wizards of Waverly Place has been the network's longest running series with 106 episodes.

Partnership with Pixar

The Walt Disney Co.®partnered with Pixar in 1991 and released their first film together, Toy Story, in 1995. Disney® later purchased Pixar in 2006.

A Land and a World

Disneyland® opened on July 17, 1955, and over 600 million people have visited since. Walt Disney World opened in Florida over 16 years later, on October 1, 1971.

Hand-Drawn Money Maker

The Lion King is the most financially successful, hand-drawn, animated picture of all time.

Thanks to the Academy

Walt Disney is the only person to ever receive four Oscars in a single night and holds the record for both Academy Award® nominations and wins. He was nominated 59 times and won 22 Oscars. In addition, he received four honorary Oscars®.

A Real Name and an Alias

Walt Disney's real last name was actually d'Isigny. At times, he used the alias names "Retlaw Elias Yensid," and "Retlaw Yensid," which are both backwards spellings of his name. The sorcerer's name in Fantasia is "Yen Sid," after Disney.

Between Brothers

Walt Disney Studios® was originally named Disney Brothers Studios, formed by both Walt and Roy Disney.

Oswald the Lucky Rabbit

Although Mickey Mouse is the most well-known Disney® character, Walt's first creation was Oswald the Lucky Rabbit. Universal Pictures, however, held the rights to the character, so he created Mickey Mouse. The Walt Disney Co.® eventually gained rights to Oswald in 2006.